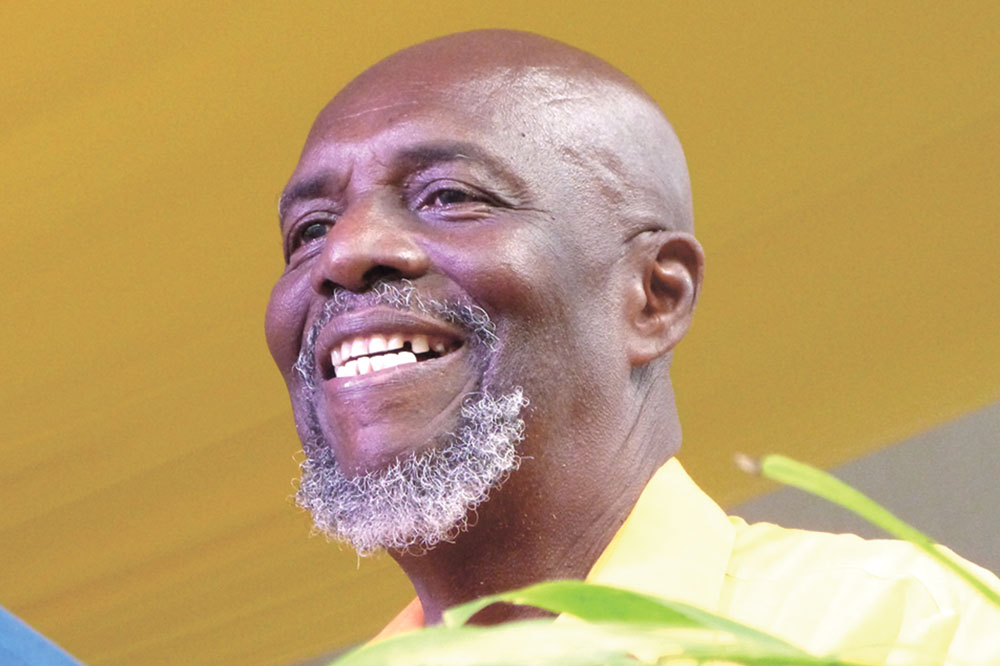 Eustace to hang up boots
Arnhim Eustace, parliamentary representative for East Kingstown and former opposition leader will not contest the next General Elections.
This was announced on Tuesday by Vice President of the New Democratic Party (NDP) Major St Clair Leacock on radio.
"There are two or three exciting prospects in place, and I think it is going to be a matter of weeks before you hear those prospects," Leacock told Xtreme 104.3 FM's morning show.
He added that Leader of the Opposition Dr Godwin Friday will announce shortly who will succeed Eustace after both men discuss the changeover.
"It is beyond doubt, Mr Eustace is not going to contest another election. I can't say it is official, it's common sense," Leacock stated.
Leacock, the parliamentary representative for Central Kingstown said that Eustace has served St Vincent and the Grenadines (SVG) well and is probably the best prime minister the country never had.
"He has had operations on his knees, and you can't run if you can't walk. Mr Eustace can't do all those hill climbs that he has to do and as an elder statesman of the party, he will let his wisdom and knowledge go to whoever will contest that seat," Leacock commented.
Eustace could not be reached for a comment up to press time.
Eustace first ran for political office in 1998 after resigning from the public service. He won the East Kingstown parliamentary seat that year and did so for four consecutive elections after that, including the last General Elections in 2015 when he defeated the Unity Labour Party's (ULP) Luke Browne.
Eustace has served as Minister of Finance, Planning and the Public Service, and in October 2000, he became president of the NDP and Prime Minister after the retirement of Sir James Mitchell. The NDP's loss in the March 2001 General Elections made Eustace the shortest ever serving prime minister of SVG.
He retired as leader of the NDP and opposition leader in 2016.