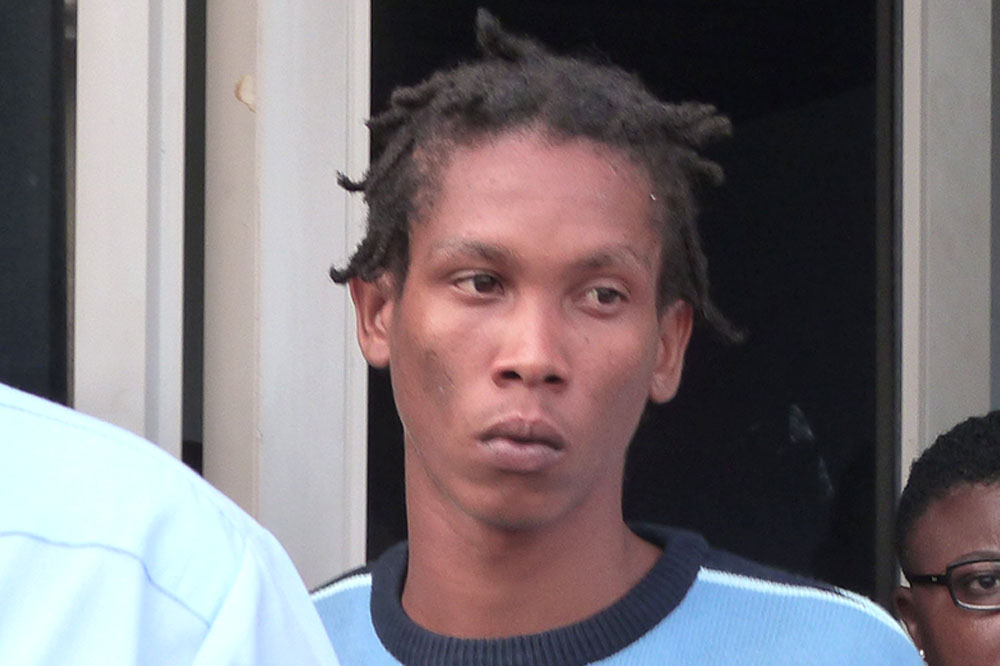 Man charged with murder days after shooting death of Layou resident
Three days after a Layou resident fell in a little shop in that town, dead from a shotgun wound, a young man has been charged for that bloodshed.
After darkness fell on Layou last Friday, it brought with it the ambush and death of one Billy Adams, who was hanging out with his friends at his girlfriend's sister's shop. Reports are that Adams' killer came from an embankment behind the shop, and that Adams received a shotgun wound to the left side of his back.
Yesterday, 20-year-old Joel King was charged at the Kingstown Magistrate's Court for, with malice aforethought, causing the death of Adams by an unlawful act.
Senior Prosecutor Adolphus Delplesche, informed that the officer in charge of the case, Corporal Duncan of the Major Crime Unit, had told him that there would be 14 witnesses before the court.
He asked that the case be adjourned and transferred to the Serious Offences Court, and a date for the start of the matter to be decided.
The Serious Offences Court will be sitting again this Thursday after being on break, and so, King will reappear in court then.
In the year 2012, Adams was part of a trio charged with the murder of a Layou fisherman by the name of Joseph 'Evans' Lynch. Three became one, leaving only Andy Quashie, to await trial for murder.
Adams, who had become a witness in the murder trial at the High Court, was shot three times in 2016 by one Matthew Quashie. Matthew Quashie, who has never shown remorse for trying to kill Adams, was sentenced to 20 years imprisonment on July 20 this year.