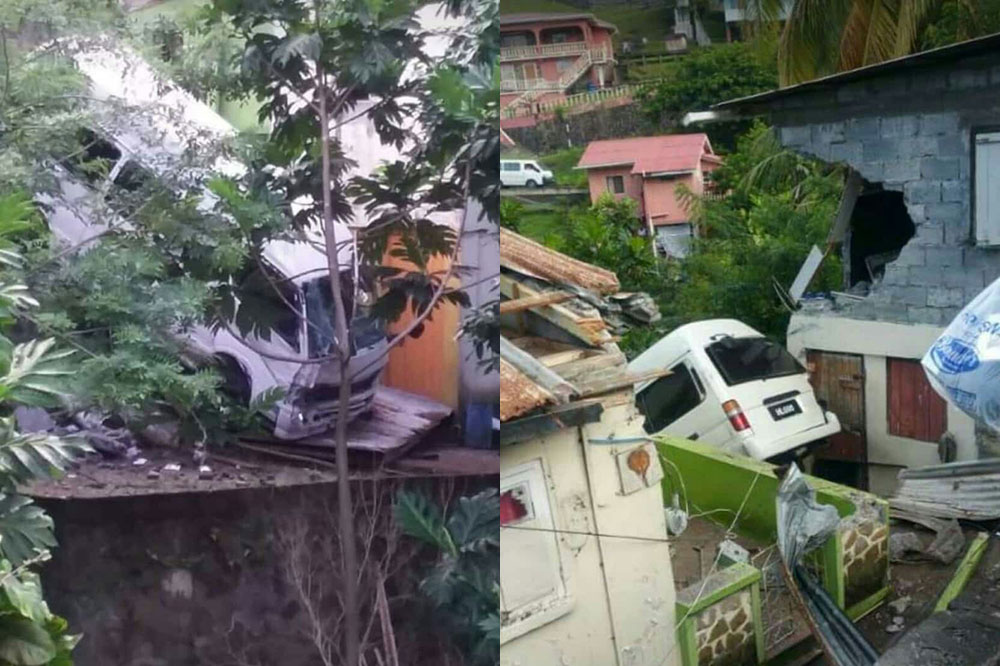 Van runs off road in Lowmans Leeward
Phyll Glasgow, the driver of a van with the license plate number HL695, escaped with only minor injuries after his vehicle ran off the road this week.
The accident, which took place in Lowmans Leeward on Tuesday morning, resulted in damage to a shop and house owned by 60-year-old Ronald Morgan.
Police say that the accident was a matter of faulty brakes.
According to reports, three vehicles were going towards Kingstown when the driver of the vehicle in front braked suddenly. As a result, the second vehicle also braked. And when Glasgow, who was driving the third vehicle in line, attempted to brake, he was unsuccessful.