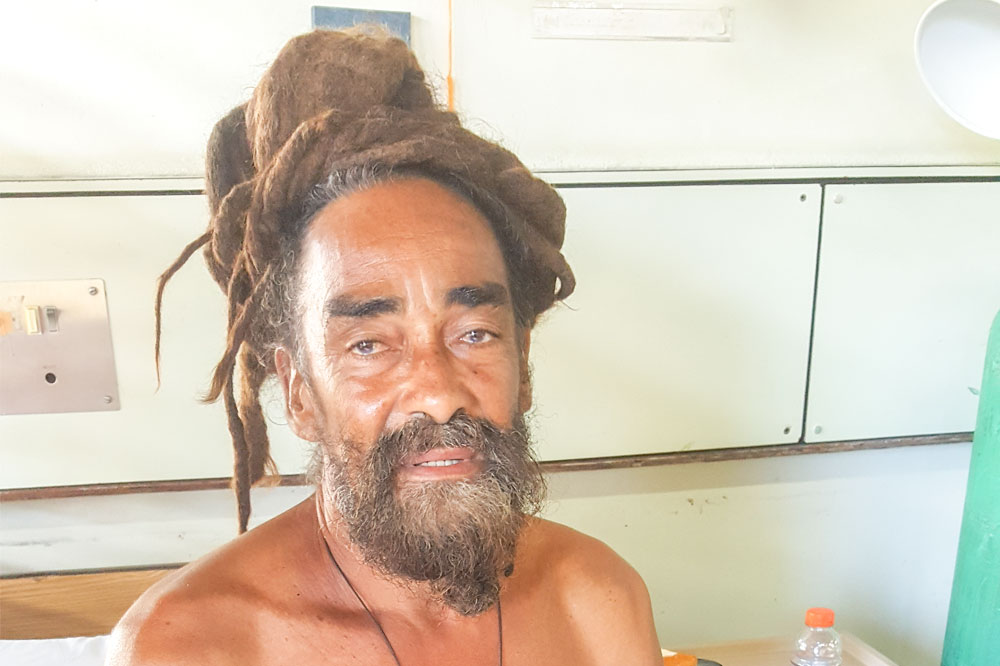 Calder man gunned down at home
A Rastafarian man who was shot but survived in November 2017, wasn't so lucky when he was shot last Wednesday night. 
The body of Malachi Kingman, a 59-year-old painter of Calder, was discovered yesterday, Thursday, July 26, at about 6.45 a.m. at his home. Police say Kingman was shot several times and died inside his house. 
A neighbour said that around 11 p.m. last Thursday, her children woke her and told her they heard what sounded like gunshots. She told one media house that she did not hear anything when she was awoken by her children, but told another media house that she heard Kingman begging for his life. She said she did not have phone credit to call the police.
Another neighbour also said she did not hear the gunshots that took the dreadlocked man's life, but quite a few persons did, taking them back to Wednesday, November 1, 2017, when Kingman was shot in his chest and right shoulder while standing close to a window at his home.
On Thursday, police removed several marijuana plants from Kingman's property and a neighbour said the marijuana user was excited about the government's move towards medicinal marijuana and attended several of the consultations on the topic.
When interviewed at the Milton Cato Memorial Hospital (MCMH) last November, Kingman told SEARCHLIGHT that he knew what could be done to deter criminals from committing heinous and violent acts. 
"If they get caught with a gun, give them 30 years hard labour, if they are guilty of sexually molesting little children, stone them to death, and if they are guilty of murder, hang them a few days after," Kingman told SEARCHLIGHT from his hospital bed. 
He had also added that he had no enemies, but one of his neighbours believes he was lying about this and commented to SEARCHLIGHT yesterday (Thursday, July 26), that she thinks Kingman knew who shot him in November, but was refusing to say. 
"Last year when he was shot, I heard heavy footsteps running out of the house, although he was telling people he was shot by someone outside," said the neighbour. 
Kingman, a part-time farmer, lived upstairs while the lower floor of the house is rented out. 
Kingman is no stranger to tragedy, as he lost his wife a few years ago and his daughter in 2008, both from what he described as "mysterious illnesses." 
He told SEARCHLIGHT back in November that he took his daughter to the United States for medical attention, but still never found out what was ailing her. He said his daughter's best friend, also from Calder, died under similar mysterious circumstances. 
Kingman was also unsure of exactly how his wife died. He had a few suspicions, but never shared them. He noted that a little while after his daughter's death, relatives from his wife's side of the family came to his home and assaulted him. He said that he was hit in his head and almost died. 
He had also commented that there are persons he thinks the police could have talked to about his shooting. 
"Maybe they can find out where they were the time I got shot," he had suggested. 
Kingman's death took the murder toll for 2018 to 15.