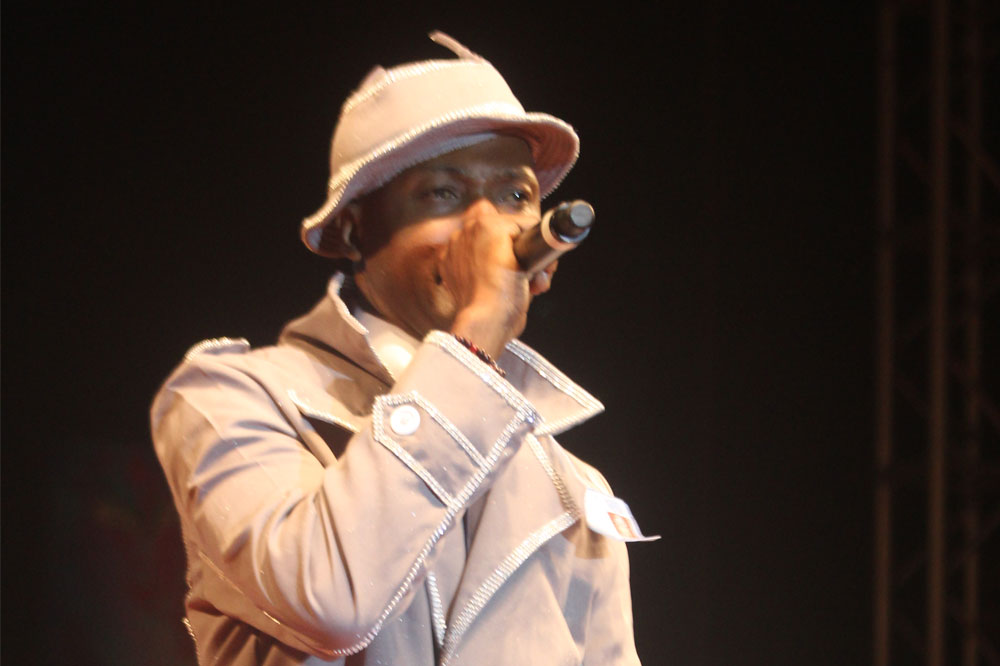 Fimba takes both Ragga Soca, Road March titles
Last October, Fimber "Fimba" Jardine was journeying from a show in Canada with fellow artiste Shernelle 'Skarpyon' Williams. He was minding his own business when a beat was played to him.
"…And I was like 'Ah duh care what people wanna say' and he (Skarpyan) was like 'Yow Fimba, da bad, da bad' and I got home and start to write it," Fimba explained, after winning the 2018 Ragga Soca competition last weekend.
The song which was inspired partly by that beat is "Funky Business", a catchy piece which earned the artiste the top spot in the Ragga Soca competition and the 2018 Road March.
The piece resonated with persons from the time it was released, but it gained even more popularity when General Secretary of the Unity Labour Party (ULP) and Minister of Transport and Works Julian Francis removed the song from the playlist of Star FM, a radio station owned by the ULP. Francis said he did so because he considered the song's lyrics "lewd" and inappropriate for airplay.
Fimba, who has made it to the Soca monarch finals on four occasions, said he was not troubled by the 'ban' on his song. He said he is extremely happy to have won the Ragga crown the first time he competed in that category.
"It is amazing, unbelievable," Fimba told SEARCHLIGHT at Victoria Park as morning broke on Sunday.
After performing in first position on Saturday night, Fimba said he fell asleep at the venue as he was extremely tired, having flown in from Jamaica a few hours before he was slated to perform.
He said when he was awakened with the news that he had won, he couldn't believe it. The Maryland, USA resident, originally from Mesopotamia, said he has several other songs that will be released soon, and he is happy about the way the public has embraced him.
"I have so much to be thankful for. First thing first, give thanks to the most high…, my family and all my fans….still can't believe we did it. #firstkingeverinmespo, so grateful and humble for this experience. It was not easy. Straight from Jamaica, straight off de plane straight on de stage. No rehearsal. No funky business. One love. Thanks once again for the love and support," he wrote on Facebook.
Last year's winner in the Ragga Soca competition, Hance John, with his song "Deja Vu", was second while Jamarlie 'L Pank' Stapleton with "Whole Night" was third.
In the Road March competition, "Funky Business" scored 49 points, putting it ahead of "Amen" by Delroy 'Fireman' Hooper, which scored 46 points. In third place was "Eggplant" by Antonio 'Small Circle' Edwards with 38 points.