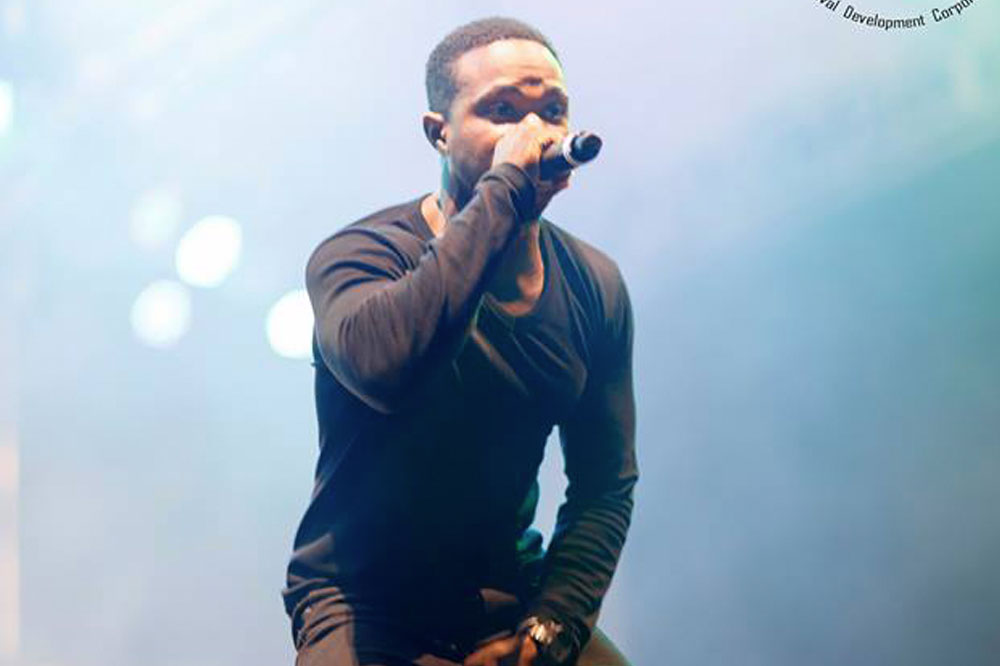 Windward soca king almost crowned with pint
Soca artiste Antonio 'Small Circle' Edwards was almost injured last Sunday night, while he was being crowned the winner of the Windward Soca Monarch competition, held at the Chili Hard Court.
The 24-year-old Overland resident had amassed the most points in the competition and as the crown was being placed on his head, a female patron threw a bottle at him.
The bottle would have hit the "Eggplant" artiste directly on his forehead with force, but the hand of the female who was placing the crown on his head took the full force of the beer pint.
"After it was announced that I had won, a lady was crowning me, so someone decided to pelt a Heineken bottle, but her fingers took 80 per cent of the impact.
The bottle was headed for my forehead so if it wasn't for her hands, I would get a 'buss' head," explained Small Circle.
He said it was very shocking that someone would do that as he went into the competition to represent his "country people" as he is from Overland. "…I went there to put on a show for my people, to show them their country boy doing well so this was really shocking," said Small Circle who also described the incident as "really disrespectful."
He said he is thankful that the pint did not strike his face as it ended up shattering and injuring the hand of the woman who was crowning him.
The bottle was allegedly thrown in anger after persons learnt that one of the crowd favourites, 'Young Tal', with his song 'Nuts Job' was not the winner.
Small Circle said to show support to the young artiste he will be giving him part of his winnings which will allow Young Tal to record one song and a music video, free of cost. "I just wanted to please the crowd," said Small Circle who seemed shaken up by the incident.