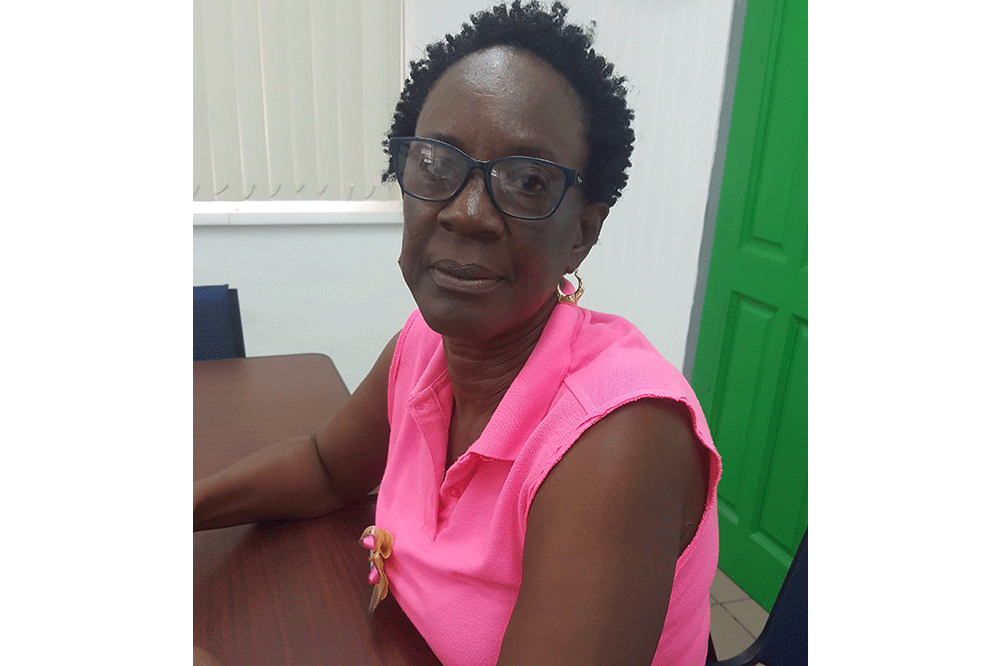 Monthly remittances from daughters stopped by MoneyGram
A Lodge Village woman says she has been blocked from receiving money through the money transfer agency MoneyGram without being given a reason.
Ava Charles, the mother of two daughters who reside in the United States told SEARCHLIGHT that since 2013, it has been the norm for her to receive money from her daughters through MoneyGram.
However, on April 25, when she went to collect money sent by one of her daughters, she was told by the cashier at the Kingstown Post Office location of MoneyGram that she could not receive the money because of a 'red flag'.
"I was told that the money rejected, and it gone back to the States."
Charles said when her daughter checked, the money was marked "pending" and the agents in the US told her daughter that the money was blocked, not by the US, but by the St Vincent location.
She said she then tried finding out locally why she could no longer receive money, but no explanation was forthcoming, which she finds strange and disturbing; adding that she is not involved in money laundering or any other illegal activity.
Charles said both her daughters are gainfully employed in the US and she sometimes receives money up to four times a month amounting to about EC$3000.
"One my daughters called and when I went to the post office, they did not want to talk to her on the phone. I was told to tell her to send the money in someone else's name, so as I was told that I find it fishy, so I say is something wrong here and nobody is addressing it and trying to help me," said Charles.
The angry woman said she went to two different lawyers and was told by both professionals that they had similar issues with MoneyGram at one time or the other.
"People like they fraid to come forward. You cannot tell people children how much money to send for them every month or how often to send money for their parents or children here. I am not telling any lies and other people out there need to come forward and speak out about it," said Charles who noted that the MoneyGram office in the US has launched an investigation and the findings are expected to be released in August.
"They want to know why St Vincent is blocking me from getting the money from my kids. The problem is here, and the Government needs to look into it. From since I came back from the US in November, I got money in January, February, March and in April they started rejecting the money, now none of my daughters can send me money," complained Charles.
When contacted, a MoneyGram agent who did not wish to be named said that they were not able to speak about individual customers but noted that once a customer is flagged for whatever reason, they cannot give money to that person.
The agent said most times, the agent is not given a reason and customer service numbers are usually provided to the customer so that they can make inquiries to the overseas body that controls the local MoneyGram.
The agent also noted that in many cases, the sender is able to retrieve the money which shows that the problem lies with the receiver and not the sender.
"We can only exercise the necessary controls and some time, maybe the Financial Services Authority and the Financial Intelligence Unit (FIU) may be able to explain better," said the official who added, "MoneyGram can just comply and sometimes there is reasonable logic we are not privy to."
But Charles is asking the relevant authorities to look into her problem as she has grandchildren and great grandchildren that live with her and she needs the remittances.
SEARCHLIGHT reached out to the FIU for comment, but up to the time of publication, no response had been received.