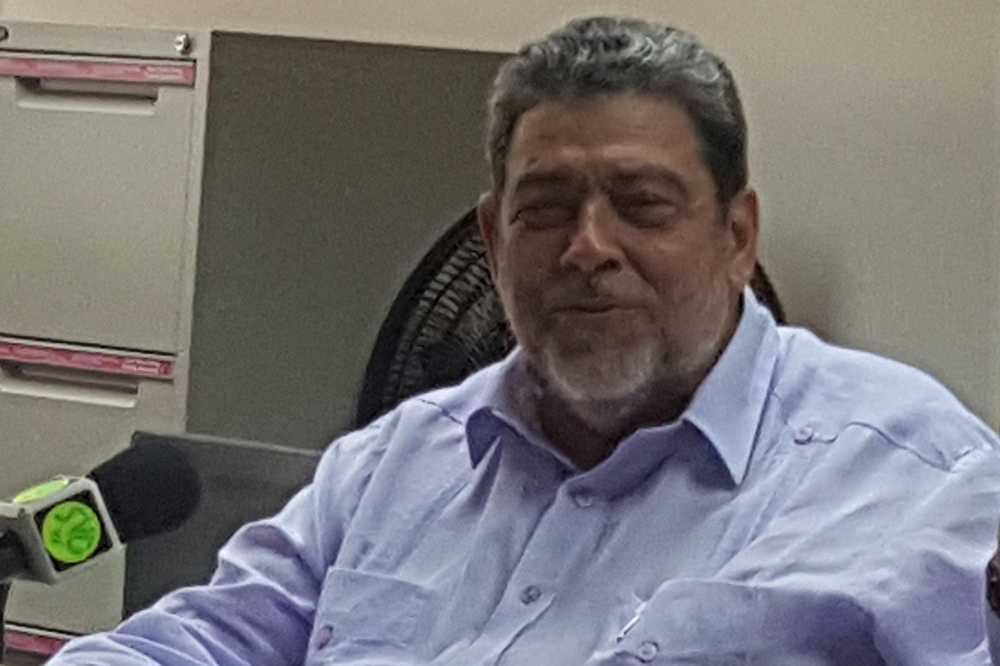 PetroCaribe fuel supplies under threat
Financial sanctions imposed on Venezuela by the United States are hurting this region's Petrocaribe agreement.
On Wednesday a news report out of Antigua and Barbuda claimed that Petróleos de Venezuela, S.A. (PDVSA) was suspending petroleum deliveries to several Caribbean countries in its Petrocaribe agreement, including St. Vincent and the Grenadines (SVG). The move, the report said, was due to falling crude production and low refinery utilisation.
On Thursday, however, Prime Minister Dr. Ralph Gonsalves dismissed the report, telling reporters they had not received any official communication from PDVSA, Venezuela's state-run oil and gas company, suspending petroleum deliveries to any Caribbean countries signed on to the agreement.
Reports are though that the challenge relates to beneficiary countries not being able to receive fuel from Venezuela as sanctions imposed on that country by the US means it cannot afford to pay shipping costs.
But Dr. Gonsalves, speaking at Cabinet Room during a press briefing, said Venezuela would have communicated with SVG if petroleum deliveries had been suspended.
"They would communicate to us if it were true and the Venezuelan ambassador … here I contacted him, and he said he would find out and he didn't get any information either," the PM added.
Venezuela's ambassador in SVG is Francisco M. Perez Santana.
Describing current times as "an era of fake news", Gonsalves said what is troubling the Petrocaribe deal is not Venezuela, but the sanctions imposed on that country by the US.
On 24 August 2017, President Donald Trump signed an Executive Order imposing additional sanctions on Venezuela. That order imposed sanctions aimed primarily at the Government of Venezuela and the Venezuelan oil industry, are in response to the "deepening political and humanitarian crisis" there.
It prohibits American companies and citizens from engaging in any transactions related to providing financing for a wide range of activities.
Gonsalves added: "The impact is for Venezuela, but it is affecting us because this year, for instance, we have had two shipments of fuel from Petrocaribe."
Ambassador Santana also explained to SEARCHLIGHT that sanctions have made it difficult for Venezuela to pay the ships that bring the fuel to places like SVG.
"We have some difficulty to get the ships to come here. We don't know if we can pay the rent for the ship if they (US) don't allow us to get money," he added, while stressing that Venezuela had no intention of dropping the Petrocaribe agreement.
"All that we were doing with the Caribbean we are going to keep all of that," the diplomat said. "We are not to suspend anything. We have difficulty [but] we can serve the countries. They can pay us and President Maduro has ratified the policy (Petrocaribe). What we are doing is established…
"When the sanctions allow us to receive money for our petroleum, when they stop blockade us financially with the banks, when they allow us to receive all the money, we can start. We can assure [you] that we are doing all we can do.
"We are trying to move the ship … but while the USA maintains the sanctions against our people — the financial sanction, the bank sanction — they also try to stop the ship when they are coming to our country."
Meanwhile, the Prime Minister added: "How the sanctions come into play here is that the vessels which bring the fuel are private… As I understand it, PDVSA has to pay the vessels which are foreign owned through banks. If the money goes through an American or Canadian corresponding bank they would seize [it] because of the sanctions so they have to find ways to pay them and I know they have been having difficulties…"
He noted that up to press time, St Vincent had nearly 12,000 barrels of diesel in storage, over 4,000 barrels of gasoline and about 288 barrels of LPG — less than three months supply.
The PM noted that the US sanctions have also affected a number of local projects.
"We are affected in two ways. Immediately on the fiscal side with government revenues, there are projects which we have earmarked to be financed by Petrocaribe funds like, for instance, the SETT programme, some housing. About $10 million was to finance programmes out of Petrocaribe this year," Gonsalves added.
He said that the sanctions "have made it clear that we are not going to get $10 million in long term financing from Petrocaribe and because of this, we have to find other sources to finance things for which Petrocaribe funds were earmarked".
"The second thing is that VINLEC has to go to one of the other providers and they have relationships with both providers — SOL or Rubis to get fuel. At the moment VINLEC's tanks are filled and the tank at the Hugo Chavez storage plant down at Lowmans has nearly 12,000 barrels," the Prime Minister revealed.