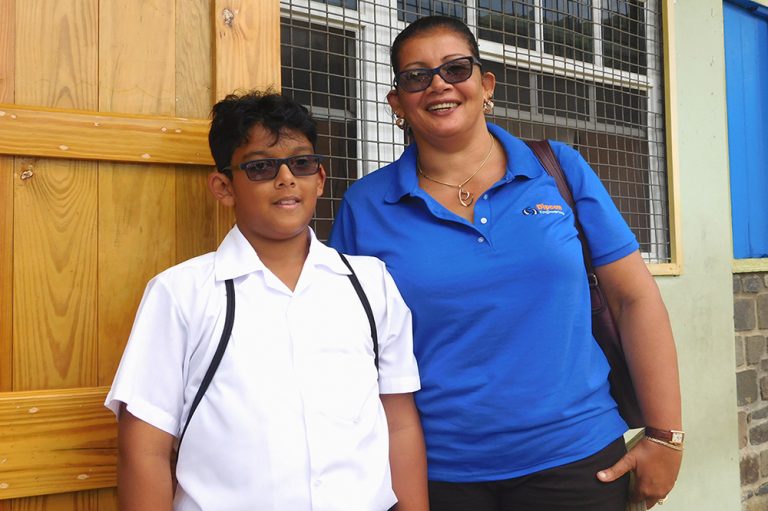 Christian Gieowarsingh of KPS outperforms all others in the 2018 CPEA
For the 13th time in the last 20 years, a student from the Kingstown Preparatory School has taken the top position in the nation's secondary school entrance exam.
Christian Aaron Gieowarsingh, a grade six pupil of the school placed first in the 2018 Caribbean Primary Exit Examinations with an average of 95 per cent, while eleven-year-old Makaya Shonika Gumbs of the Georgetown Government School came in second with an average of 94. 2 percent.
This year, there was a three-way tie for third place between Oneil Omar Sprott of the Kingstown Preparatory School, Krista Alana Williams of the Troumaca Government School and Azaria Kylie Commissiong of the Windsor Primary School. The three scored an average of 94 per cent.
There was also a three-way tie for sixth place between Safiya Imani Andrews of the Calliaqua Anglican School and Gianna Stapleton and Fayth Cambridge from the St Mary's Roman Catholic School. These three students scored an average of 93.8 per cent.
Ninth place was taken by Aija Neverson from the Windsor Primary School, who scored an average of 93.6 per cent while Zedo'n Joseph from the Layou Government School took the tenth position with an average of 93.4 per cent.
Of the 1846 students that registered for the CPEA, 1837 wrote the final examinations, which consisted of multiple choice tests in Mathematics, Science, Language Arts and Social Studies.
Students also completed school-based assessments which comprised of a project, writing portfolio, a book report as well as teacher tests, pupil made tests and can-do-skills exercises in the same subject areas.
This year, 49 schools recorded a pass rate over 80 per cent; an improvement in comparison to last year, when 47 recorded the same.
Both Neverson and Commissiong from Windsor Primary School obtained 100 per cent in Science.
Commissiong also scored 100 per cent in Language. Kiara Hazell from Lower Bay Primary School also scored 100 per cent in Language.
Radelia Grant of the Bequia Anglican Primary School scored 94.67 per cent in Maths while St Mary's Roman Catholic student, Adia Daniel scored 88 per cent in Social Studies.
Gender performance in this year's CPEA improved this year with 93.04 per cent of females meeting the required standard in comparison to 92.47 per cent in in 2017.
Approximately 81.62 per cent of males who sat the exam this year met the required standard; an improvement in comparison to 78.6 per cent in 2017.
Tied for third place