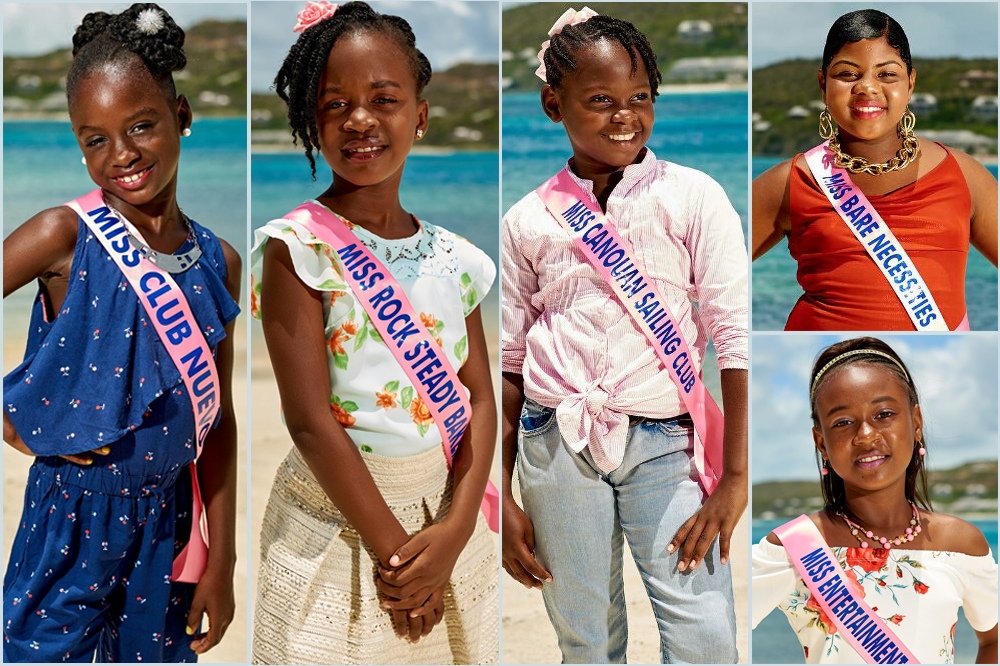 Young beauties vie for Miss Whitsuntide Regatta 2018
Five gorgeous princesses will grace the stage representing their sponsors as they vie for the coveted title of Miss Whitsuntide Regatta 2018.
The show, which is organized by the Canouan Sailing Club as part of its annual Regatta onshore activities is slated for Saturday, May 19 at the Canouan hardcourt from 8 pm.
The beauties are:
Kieara Antoine – Miss Entertainment Promotion;
Mahlea George -Miss Club Nuevo;
Jay-Ann Harry – Miss Rocksteady Bakery;
Julie Jacobs – Miss Canouan Sailing Club;
Tanika Mitchell – Miss Bare Necessities.
They will be judged in five categories: Cultural Wear – 15 points; Career wear – 10 points; Talent – 20 points; Evening Wear – 25 points and Interview 30 points. Last year's pageant was won by Miss Canouan Sailing Club – Emma Snagg.