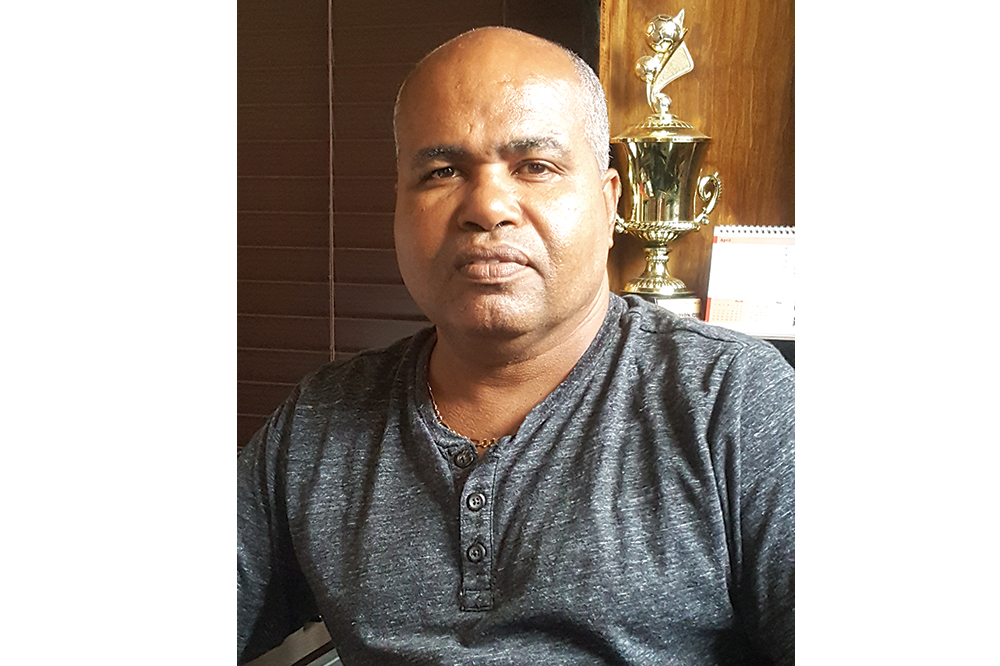 Prices will increase because of USD restriction – businessman
restriction affecting business
The restriction imposed by the Ministry of Finance on payments in United States dollars (USD) to Trinidad and Tobago (T&T) is said to be negatively affecting some members of the business sector.
The new restriction was imposed by Government in March 1, 2018 in response to difficulties being experienced by local traffickers, who for some time now, have not been able to repatriate their funds from T&T.
During the 2018 Budget address, Minister of Finance Camillo Gonsalves announced that effective March 1, all payments in USD to be made to T&T by local business people will require the approval of the Director General Finance and Planning in keeping with the relevant provisions of the Exchange Control Act.
The Exchange Control Act regulates foreign currency transactions and by enforcing this Act, payments between SVG and T&T in USD now take longer than usual as the payments must first be approved by the finance ministry.
But according to Leonet Anderson, owner of General Hardware Supplies in Arnos Vale, this new requirement is hindering his business and driving up costs.Anderson explained that in March, he sent a request to the Bank of St Vincent and the Grenadines (BOSVG) to purchase USD to send to his supplier in T&T, and that request was rejected.
He said the bank informed him that the Exchange Control Act required him to send his request to the Ministry of Finance.Anderson sent three requests to the Ministry and about six days later, learnt that his requests were denied and that he would have to purchase T&T dollars from the BOSVG to pay for his orders.
What this does, according to Anderson, is create a new set of issues for small business people who buy goods in T&T.He said some companies in that country do not want to accept payment in T&T currency, as they need the USD to send to their international suppliers, and that currency is hard to come by in T&T.
Another issue, according to Anderson, is that buying T&T dollars is about 7 per cent more expensive than purchasing USD to pay for goods in Trinidad.Anderson said since the issues arose, he has attended a meeting with Prime Minister Dr Ralph Gonsalves, Minister of Finance Camillo Gonsalves, the Chamber of Industry and Commerce and several members of the business community.
"The Prime Minister said that the last thing he wanted to do was put pressure on business people," said Anderson who noted that is exactly what is happening."I don't think that this is the way business people should be treated.
I made calculations how much it cost to send USD and how much it cost to submit that same USD comparative to Trinidad dollars and nobody else in the meeting realized that it cost 7 per cent more when you convert.
"You have to send the equivalent of USD so if your supplier sends a US$1000 invoice they have to receive the equivalent of US$1000 in Trinidad dollars, so if you just convert it here and send it they will get less so you have to convert it using their rate," explained Anderson.
"The rate here is .4322 EC to Trinidad dollars so when I advised them of that, they were not aware that it cost more to send," stressed Anderson who added that he recently sent eight requests to the Ministry of Finance and four were approved and four were not.
"Where am I going to get the additional money to cover these costs?" questioned Anderson who noted that some of the goods that must be paid for have already been sold, while the new goods that he will order will cost him 7 per cent more and that cost has to be added to the goods, which will be passed on to the buyer/public."The cost of living in St Vincent and the Grenadines is going to increase naturally because people have to recoup this money. This can't be right and it seems like nobody cares. It will affect my business because everybody will look for alternatives," said Anderson.
The businessman said that he buys steel in Trinidad and he has developed a relationship with his suppliers that allows him a 40-day period before he has to pay. He said that his suppliers do not want to accept payment in TT dollars and if he has to get a new supplier, he will have to have money to pay up front for his goods as no new supplier is going to, right from the start, offer a 40-day line of credit.
"Steel comes in a week from Trinidad, so if I look for alternative source I will have to start over and buying out of CARICOM, delivery will be a month and they won't credit, so my money will be tied up for a month. I have to have cash up front and wait a month for those goods to sell," explained Anderson.
"The government has to be able to take care of the traffickers and farmers, but they have to find a way that it should not put pressure on small business people and carry up the cost of living of people," Anderson told SEARCHLIGHT.Back in March, the Prime Minister reported that T&T Prime Minister Keith Rowley promised to make the currency transfer issue a top priority, but the problem remains.
The fact that traffickers and farmers cannot get their money out of T&T has caused a drop off in the amount of produce being exported to that country from SVG. Statistics show that for the last five years, SVG exported in the region of EC$17 to EC$20 million worth of agricultural produce to T&T but in 2017, the value went down to EC$11 million while the volumes fell by half.