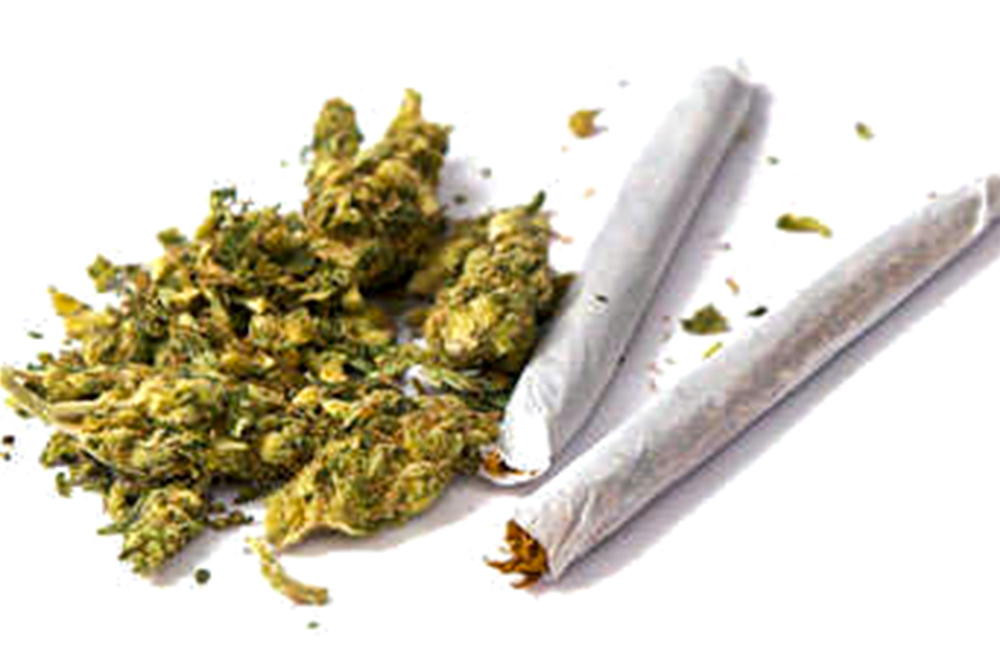 PM Gonsalves cautions against over optimism about medicinal marijuana industry
NO POT OF GOLD
While the Government is making moves to establish a medicinal marijuana industry here, Prime Minister Dr Ralph Gonsalves has warned against believing there is a "pot of gold at the end of the marijuana rainbow."
The words of caution were issued in a radio interview with WE FM last week, during which the Prime Minister spoke of the challenges associated with setting up a medicinal marijuana industry in St Vincent and the Grenadines (SVG).
Gonsalves said the highly anticipated Medicinal Marijuana Bill will soon be published, following which it will be taken to Parliament next month. He stated that a select committee of Parliament will also be set up, and then, there will be a chance for interested parties to query sections of the Bill.
He divulged that he has held some discussion with Prime Minister Gaston Browne of Antigua and Barbuda, "about certain things and which we will collaborate on, because they (Antigua and Barbuda) have gone and they have decriminalized for recreational purposes… they have had to put all the legal frame in place for other things, and move forward."
Gonsalves noted that there has been a buzz surrounding medical marijuana and that, "Saboto (Minister of Agriculture Saboto Caesar) has been receiving a number of inquiries about investors interested in medicinal marijuana."
The Prime Minister however said in light of the heightened interest, he would "issue a caution."
He said he doesn't want it put forward "in the country that there is some pot of gold at the end of the marijuana rainbow. There are possibilities, but there are challenges and limitations, and we have to work these through to get the benefits from the industry which we are seeking to set up."
Gonsalves said the benefits include job and wealth creation for the country and revenue for the Government."…but I issue a caution, a broad caution, incorporating several elements."This caution was in relation to the challenges that Gonsalves foresees the Government having to tackle in the future.Included among the challenges is how to get the money into the official commercial banking system in countries where marijuana is still illegal.
"Banking in the United States…it's federally controlled so that some of the states are having difficulties, challenges, in dealing with the large amount of cash from the marijuana business in those countries," he stated.He said in some states in the US, credit unions, which are controlled by the states, are used to deposit the money.
"I'm dealing with a business eh? You with a business…you have to address banking. So that's the first thing, we mustn't pretend that what we are about… is an easy exercise," Gonsalves stated.He also mentioned possible difficulties in transporting the controversial crop, saying, "You have to get it on ships, and you have to get it on plane, and it can't pass through anywhere."
"For instance, if Antigua has decriminalized and permits imports, surely there's a problem if you put it on Liat, and Liat has to pass through Barbados, which doesn't permit its entry onto its territory, as a legal substance or a decriminalized substance. It is illegal," the Prime Minister stressed."You'd have to have a direct flight…or the ship would have to go there with it. …and that is the case you sending it, also, to Canada or to Poland or wherever," he stated.Lastly, the Prime Minister disclosed, "When you're 'freeing up', you have to free it up within the context of international regulations dealing with narcotics, to which this country and others in the region are signatories. So, it has to fall within a framework.""I'm not saying they can't be overcome, we have to be creative," he stated.