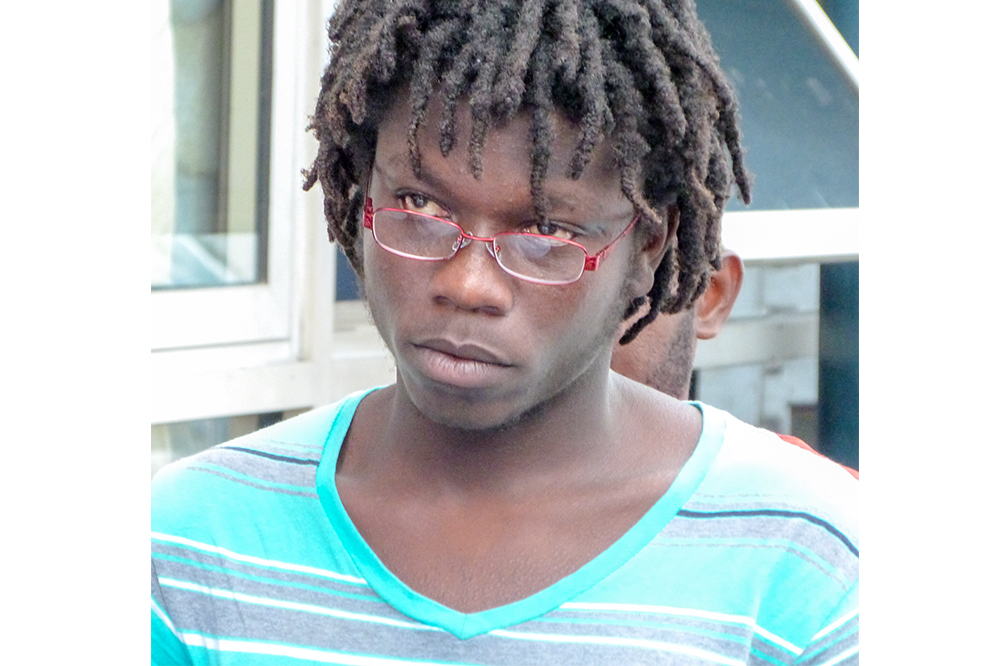 Ottley Hall man charged with 2016 murder of New Montrose resident
Almost two years after a 29-year-old was gunned down mercilessly outside the Milton Cato Memorial Hospital (MCMH), an Ottley Hall/Mckies Hill resident has been charged with his murder.Tevin Adam-Bobb was brought before the Serious Offenses Court yesterday charged with, on August 6, 2016, at Rose Place, causing the death of Alfanzo "LL" Davy of New Montrose.
The young man, who does not currently have legal representation, was not required to plea to the charge as the matter is for preliminary inquiry. Therefore, all evidence will be weighed to determine whether it is sufficient for the matter to go for trial at the High Court.
Senior Prosecutor Adolphus Delpesche indicated that the Investigator in the case was on training, and would not be back for two weeks.
He also indicated to Chief Magistrate Rechanne Browne-Matthias that there were approximately 16 witnesses.Adam-Bobb is remanded until June 14, at which time the inquiry is slotted to begin.
The accused smiled after he was remanded, and kept making noises reminiscent to sucking his teeth after stepping down from the dock.This behaviour continued from the accused until he left the court room, which was shortly after his matter finished.
The deceased, fell in a hail of bullets near the entrance of the MCMH while waiting for a bus to go to New Montrose from Rose Place. He was taken inside the MCMH and pronounced dead.
His aunt, who spoke to SEARCHLIGHT shortly after his death, but wished to remain anonymous, had stated that her nephew had been struggling to get out of the ghetto.The 29-year-old was shot approximately four times.