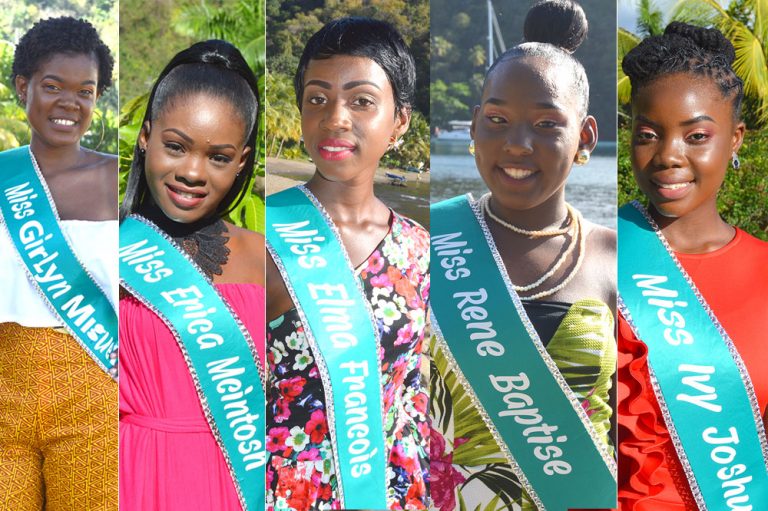 FIVE VIE FOR MISS PBSS
Miss PBSS contestants named after prominent Vincy women
THIS FRIDAY, five young ladies will vie for the title of Miss Petit Bordel Secondary School.
The pageant, which will take place at the school, has as its theme, "Empowering our young ladies to develop confidence, vision and creativity to become our future leaders."
The contestants are each named after prominent women in St Vincent and the Grenadines (SVG).
Niffer Isaacs is contestant number one. The 15-year-old is named after business woman Erica McIntosh. She is a third form business student of the school and her interests include having fun with friends and family. Her favourite sports are netball and football; her role model is her mother Jennifer Isaacs and her career goal is to be an accountant.
Contestant number two is Safiya Watson who is named after former parliamentarian Rene Baptiste. The 13-year-old is a second form student who enjoys dancing, singing and reading. Her career goal is to be a pilot.
Elma Francois, a political activist and national heroine of Trinidad and Tobago (who was born in SVG) is being represented by contestant number three, Rochel Edwards. Rochel, who aspires to be an air hostess, is a second form student who enjoys travelling and athletics.
Kristen Nanton, a 16-year-old fourth form student will represent former parliamentarian Girlyn Miguel. Her career goal is to be a surgeon owning two well equipped hospitals. She believes in treating others fairly and justly. She hopes also to coordinate a programme for teenage girls who may have been sexually abused, victims of teenage pregnancy, or who may have been domestically violated or abused in some way.
The fifth contestant is 14-year-old Sherica John, who represents former parliamentarian and opposition leader Ivy Joshua. Sherica is a third form student who aspires to become a fashion designer and dancer. Her interests include dancing, interacting with people, modelling and taking photographs. Her favourite teachers are Miss Cato and Miss Sasha Thomas.
MISS ELMA FRANCOIS Rochelle Edwards
MISS GIRLYN MIGUEL Kristen Nanton
MISS ERICA MCINTOSH Niffer Isaacs
MISS RENE BAPTISTE Safiya Watson
MISS IVY JOSHUA Sherica John