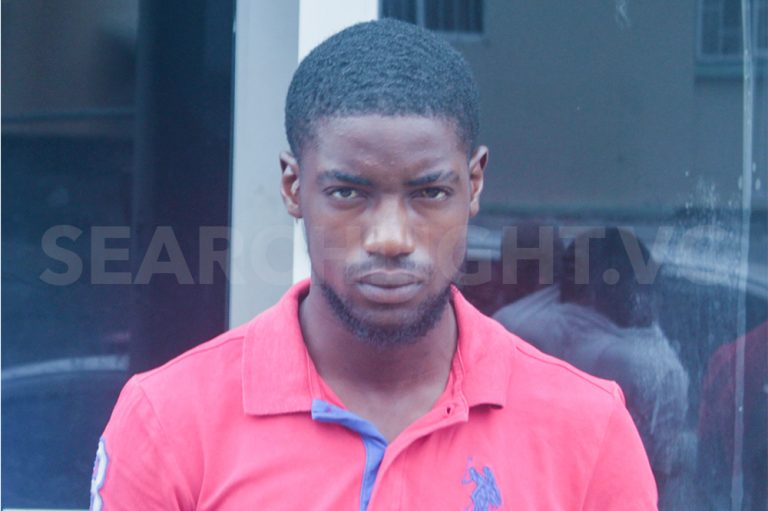 From the Courts
July 7, 2023
Penniston youth jailed for possession of illegal gun and ammunition
A 20 year old who father of two children was sentenced to one year and four months in prison after he pleaded guilty to illegal possession of a firearm and ammunition.
Shemar Adams of Penniston, who was on remand awaiting sentencing, was sentenced at the Serious Offences Court on July 3.
On June 28, the young man pleaded guilty to possession of a home made firearm and round of 12 gauge ammunition without a license under the Firearms Act.
According to the facts, on June 27, at about 5:30 a.m, acting on information received, Corporal 615 Williams headed a party of police officers from the Rapid Response Unit, (RRU) to execute a search warrant in respect of possession of unlicensed firearm and ammunition at the home and premises of Noella Soso and Adams. On arrival, Soso opened the door and a search warrant was read. Williams asked for the defendant and Soso pointed to a bedroom where her boyfriend was sleeping.
Adams was awoken and questioned as to whether he had anything illegal in the house, and he responded "no." The officer also asked him that if anything illegal was found in the house who will it belong to, and he replied "it would belong to me". A search was conducted in the bedroom where one round of 12 gauge ammunition was found between clothing.
When he was cautioned Adams said " ah mines officer."
The police continued the search and found a multi-coloured bag among the clothing. The officer opened the bag and saw what appeared to be a firearm, and Adams said "ah mines." The young man was later arrested and charged.
In considering the sentence, Chief Magistrate Rechanne Browne, started at a custodial sentence of two years and one month. However, after considering the aggravating and mitigating factors of the offence, three months were added. But, five months were later deducted as there were no aggravating factors of the accused as an offender, thus, the mitigating factors outweighed the aggravating ones.
Adams had pled guilty, and this also afforded him a 1/3 deduction from his sentence.
His final sentence for possession of the illegal firearm was one year and four months imprisonment; and for the ammunition, he was fined $300 to be paid forthwith in default of which a one month prison sentence will apply.
Both sentences will run concurrently.