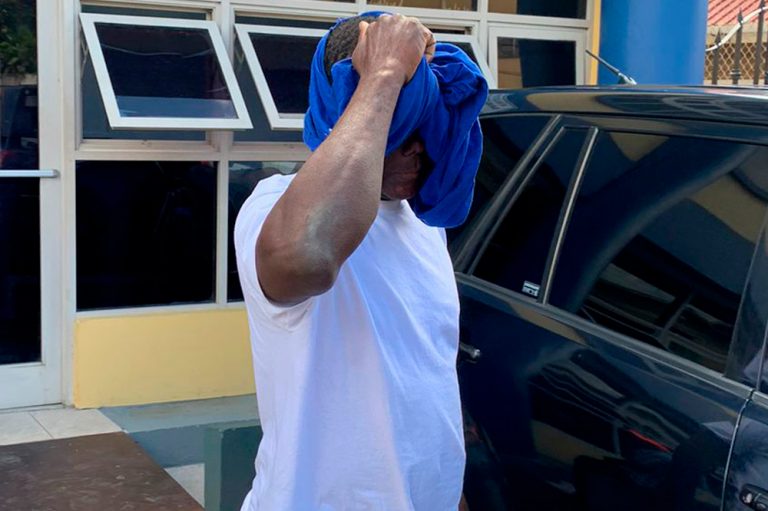 From the Courts, News
February 24, 2023
One-year bond for CK Greaves Supermarket thief
The vigilance of Guardsmen security officer at the CK Greaves supermarket at Pembroke resulted in a 53 year old Vermont resident, Chris Samuel, being charged for theft.
Samuel appeared in the Kingstown Magistrate's Court on February 17, where he pleaded guilty to a charge that on February 16, at Pembroke he stole three Ensure original nutrition shakes valued at $34.35, and eight Tang juice mixes valued at $10.40. A total value of $44.75 the property of CK Greaves and Company Ltd.
According to the facts, Charles entered the supermarket and a guardsman security who was on duty, kept him under close surveillance as she had received information that he had stolen items from the supermarket before. Charles is known by the security as he works nearby the supermarket.
The security continued to monitor him and she noticed that he took up some Tang juice mixes and placed them in his pocket.
He picked up other items, including four Ensure nutrition shakes. However, when he went to the cashier, he paid for the other items but not the shakes nor the eight Tang mixes.
On seeing this, the security officer informed other guardsman security officers who secured the exit of the supermarket.
But Charles managed to escape the guards and exited the supermarket where he went into the parking lot and approached his vehicle with the stolen items.
The security guards followed him and he exited the vehicle and began to quarrel with them after they informed him of their observation.
Sergeant 712 Williams and constable 716 Daniel who were shopping at the supermarket noticed the confrontation outside and intervened, identifying themselves as police officers dressed in plain clothes.
An investigation was conducted and the stolen items were found in the possession of Charles. He also admitted to the theft.
When Senior Magistrate, Rickie Burnett asked him why he did this the defendant responded "Ah go tell you something eh, it could ah be a mistake…".
The magistrate explained to him, that what he did was not how you go about things. Burnett said "Vincentians, when they go to the supermarket do not take things from the shelves and put them in their pocket… they put it in a cart or in their hands and go to the cashier…".
Charles apologized saying " I'm greatly sorry, I wish I could ah could turn back the time I would never do that again."
The senior magistrate told him that he had enough money in his pocket, more than the cost of the items he had stolen. However, Charles told the magistrate that the money he had was to purchase "a case of chicken. "
The magistrate made a restitution order for the items and he bonded the defendant for one year in the sum of $1000 to be paid forthwith if he is found in breach of the bond, or he will serve three months imprisonment.
Burnett also told the defendant that based on the facts and his interpretation of certain things he should "watch how you conduct your life because persons are monitoring you, there is a reason why you were kept under close observation."
RELATED ARTICLE: Teen fined for stealing Massy supermarket sign