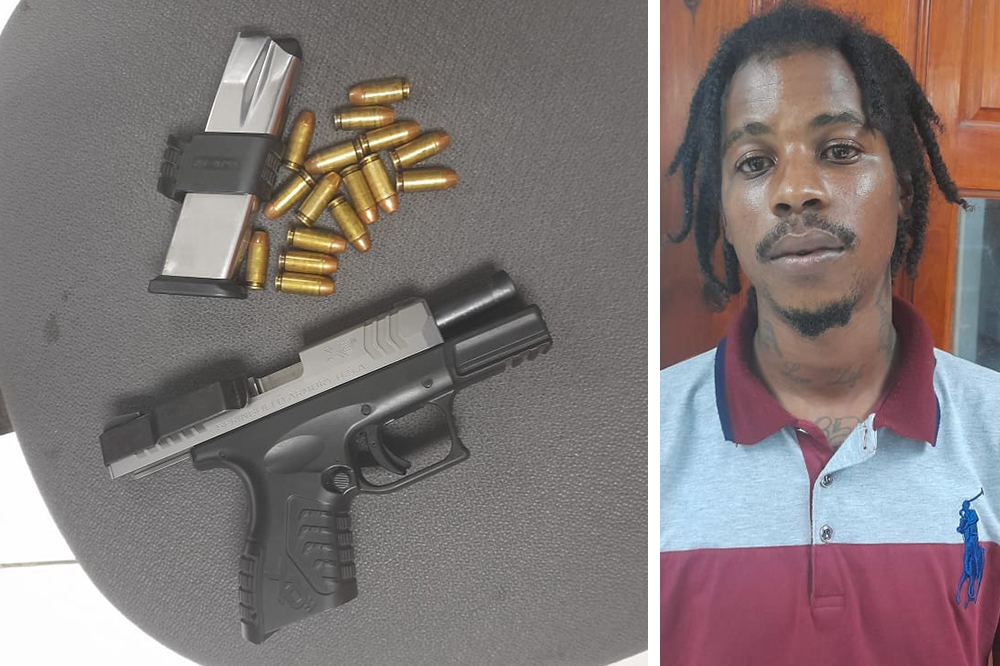 From the Courts
November 18, 2022
Georgetown man gets three years in jail for illegal firearm and ammunition possession
Tafique Sutton, a 27 year old man of Georgetown was sentenced to three years in prison after he pleaded guilty in the Serious Offences Court on Monday, November 14 to charges of illegal possession of gun and ammunition.
The man was charged that on November 12, at Georgetown he had in his possession one Springfield XDM .40 semi-automatic pistol, serial number MG337540 without a license issued under the Firearm Act.
He was also charged that on the same date in Georgetown, he had in his possession sixteen rounds of .40 ammunition without a license issued under the Firearm Act.
The facts of the case were presented to the court by Prosecutor, Station Sargent Renrick Cato who revealed that on the night of November 12, the police were patrolling in the Georgetown area and they arrived at a shop where a block-o was being held.
While in the area, the police met the defendant. They identified themselves as police officers and requested a search on the persons who were present there. During the search PC 4 saw the defendant with a bag over his shoulder and the defendant consented to a search of the bag.
Pc 4, Randell Adams saw that the bag was rather heavy so he became suspicious, cautioned the defendant who said "officer me have something in the bag and is a gun".
The police constable then searched the bag and found a black and silver gun. He removed the magazine from the gun and 15 rounds of ammunition were found. The weapon was examined and one round was found it the chamber, making it 16 rounds. Sutton was taken to the Central Police station. The gun was examined and the defendant was then charged for the offences.
The defendant was represented by counsel, Grant Connell, who in mitigation, told the court that the defendant is 27 years old, that he pleaded guilty, has no previous convictions, showed remorse, and voluntarily surrendered the firearm.
It was also alleged that the defendant was a witness in a case a few years ago and was feeling threatened.
Chief Magistrate, Rechanne Browne used the sentencing guidelines of the Eastern Caribbean Supreme court in determining the sentence.
She found that the aggravating factors outweighed the mitigating factors.
The defendant received a sentence of three years and three months for possession of the firearm, and one year and two months for possessing of the 16 rounds of ammunition. Both sentences will run concurrently. The Chief Magistrate also ordered the confiscation of the firearm.