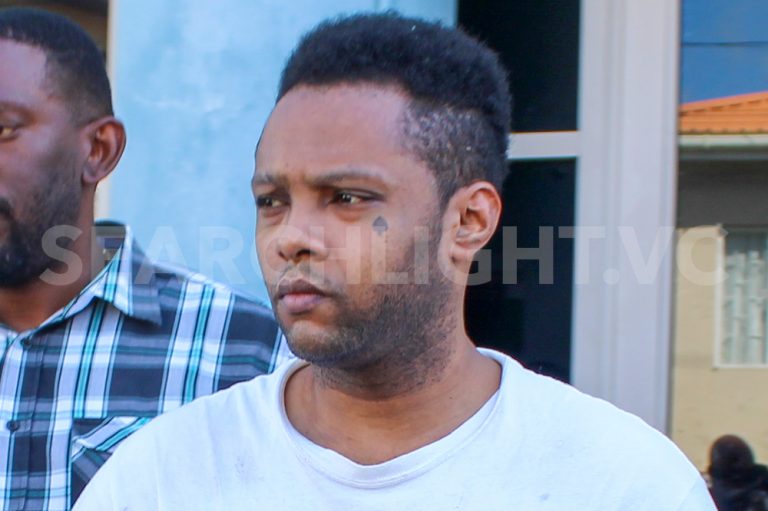 From the Courts
November 11, 2022
Primus sentencing adjourned again; judge chastises practitioners
The sentencing of convicted murderer, Veron Primus has again been postponed due to his lawyer's prolonged absence.
And, High Court Justice Brian Cottle has chastised the lawyers engaged in the matter for not providing the court with the level of assistance to which he has become accustomed.
On Monday, November 7 when he turned up in court for the second time to be sentenced, the matter was again adjourned due to the absence of his lawyer due to medical issues.
On July 18, 2022, a 12 member jury found Primus guilty of the 2015 killing of real estate agent, Sharlene Greaves whose body was discovered with stab wounds at her office in Arnos Vale.
Primus was expected to return to court for sentencing on September 21; however, the sentencing had to be adjourned as his lawyer, Micheal Wyllie was out of state due to a medical emergency.
And counsel, Vynnette Frederick who works alongside Wyllie from the same chambers was also faced with a medical issue.
That information was communicated to the court by attorney, Adrian Odle who appeared on behalf of Wyllie for whom he was holding papers.
Odle told the court then that Wyllie was requesting an adjournment to the latter part of October as he was expected to be back in the jurisdiction by then.
High Court judge, Brian Cottle had expressed his disappointment as no sentencing submissions had been made by the crown nor the defense in keeping with the original date for the sentencing.
He then adjourned sentencing to November 7.
Even though Wyllie had asked for an adjournment to the latter half of October, when the matter was recalled on November 7, Primus walked out of the High Court No.1 to await his fate as his sentencing was again postponed.
This adjournment came because Wyllie was still out of state receiving medical attention, and Frederick was unable to appear. The court was informed that she too was not feeling well.
As a result, counsel, Grant Connell appeared on behalf of Wyllie and told the court that Wyllie should be back in the state by December.
The court was informed by crown counsel,Kalia Toney that this time, the crown had already filed sentencing submissions.
Justice Cottle once again expressed disappointment in the way that the matter is being handled and said he does not think the matter has received the level of assistance that the court has come to expect from practitioners.
He also noted that there is information which Wyllie still has not presented to the court and highlighted that the medical certificate did not reveal a good reason why Wyllie could not pay attention to the matter in the months since August.
The judge also said the correspondence from Wyllie explaining his absence at Monday's sitting was dated November, 4.
Sentencing of Primus has therefore been adjourned to November 21, and the judge is hoping that by then Frederick will recover and appear in court.