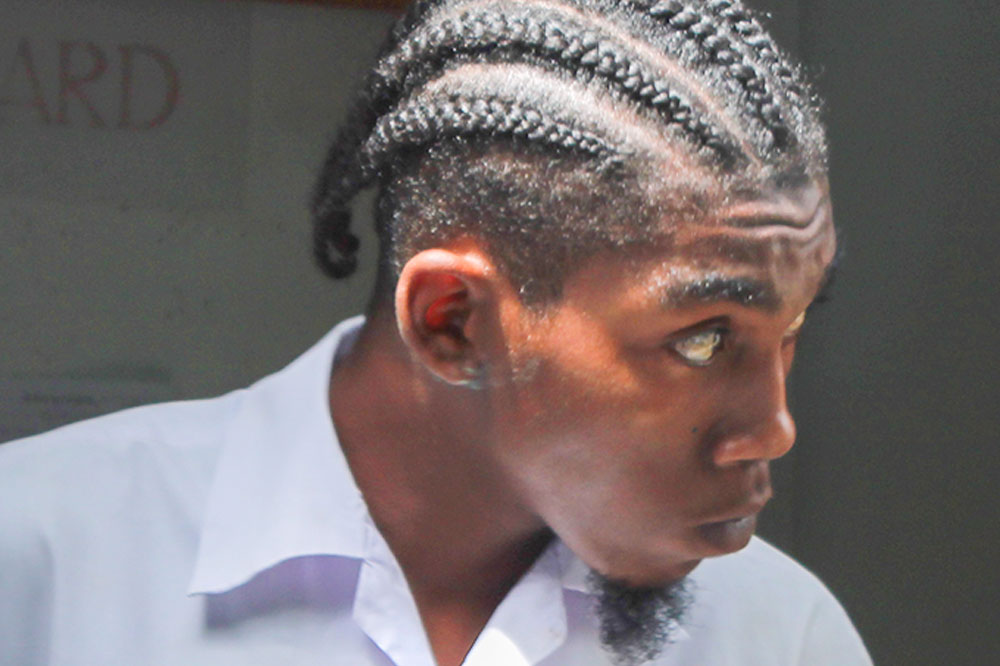 From the Courts
October 11, 2022
Teenager appears in court in school uniform to answer firearm and ammunition charges
A TEENAGER from New Montrose charged for firearms and ammunition possession was granted bail when he appeared in court last week.
Joel 'JoJo' Williams, 18, who is alleged to have been in possession of a semi-automatic pistol and multiple rounds of ammunition appeared in the Serious Offences Court (SOC) on October 5. He was wearing the uniform of a Secondary School and he explained to a seemingly displeased Chief Magistrate, Rechanne Browne that his uniform is what had been given to him to wear.
The prosecution's information is that the young man has already been dismissed from the educational institution and is therefore no longer attending school. However, his lawyer, Grant Connell indicated to the court that his instructions were "slightly different", namely, that Williams was still in school.
Whatever the meaning behind his garments, the teenager will face trial for charges that: on October 3, at New Montrose, he had in his possession one Glock .27 semiautomatic pistol serial number PNR556, and five rounds of .40mm ammunition without a license under the Firearm Act.
There was no objection to bail being granted to the defendant. However, the prosecution asked that conditions be attached to the bail. Sergeant 172 Atnel Ash requested of the court that there be sufficient surety, reporting conditions and the surrendering of any travel documents. He also asked that there be a nightly curfew.
"Is there anything else the prosecution would like to shackle him with?" Connell queried.
The magistrate allowed bail in the amount of $14,000 to be signed by one surety. Williams will also be expected to report to the Central Police Station twice weekly and surrender all his travel documents (passport, Identification Card, driver's license). Stop notices have been ordered placed at all ports of entry/exit, and the court's permission must be sought if Williams wants to travel.
He is also ordered to be indoors between the hours of 7:00 p.m and 6:00 a.m.
The teenager is set to return to the SOC for his next hearing on November 10.