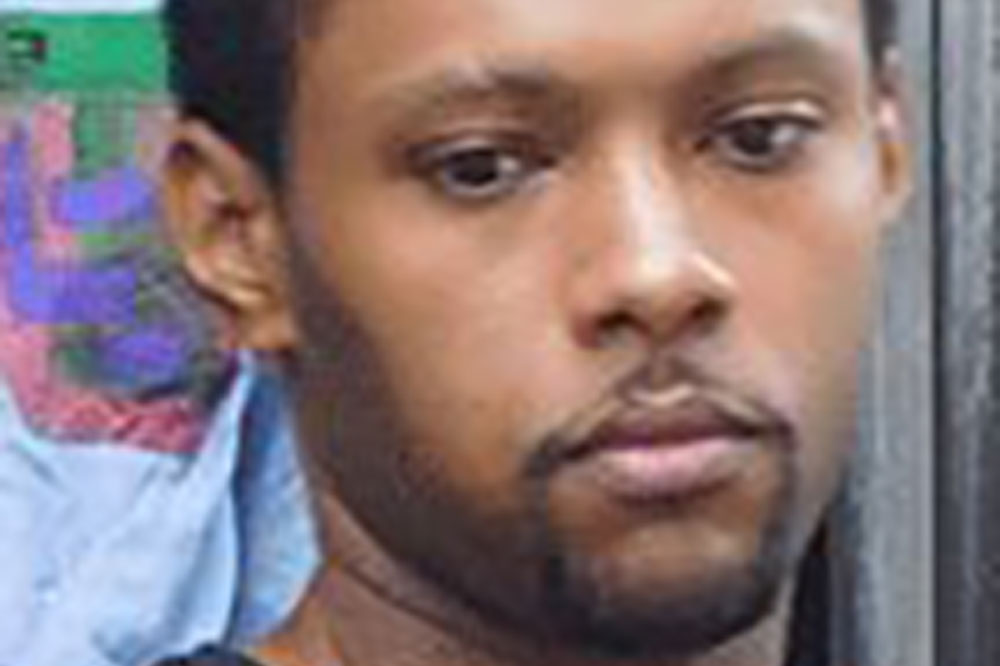 From the Courts
September 27, 2022
Court adjourns sentencing for murderer Veron Primus
The court has had to adjourn the sentencing of murder convict, Veron Primus to November 7, with "very little hope" that the matter will be further along on that date. The jury returned a unanimous guilty verdict on July 18 and Primus stood to be sentenced for the November 2015 stabbing death of real estate agent, Sharleen Greaves.
The High Court convened on September 21 but there were a number of barriers making it impossible to complete the task.
"At the end of last term, when the verdict in this matter was handed down, I adjourned the matter to today for sentencing. You had quite some time between then and now and I have to say that I have not received from the prosecution the usual assistance that I have come to expect from the prosecution in these matters," Judge Brian Cottle observed firstly.
The crown was represented by crown counsel, Kaylia Toney and Assistant Superintendent of Police (ASP), John Ballah and the judge asked them why this was so.
"I must humbly and profusely apologise that the prosecution did not submit the sentencing submissions as required," Ballah said, "the prosecution made an application to the authorities for certain information that would assist the court in sentencing and we only received that information earlier this week."
He assured the judge that without a doubt sentencing submissions would be made to the court by Friday of this week.
"We were really finished with the substantial part of the submission but we felt that it was important that this information be given to the court in order to help the sentencing process," the ASP said.
With this, the judge moved on to the defense.
Primus's counsel, Michael Wyllie, who had complained of back pain throughout the trial was not present.
Holding papers for him was counsel, Adrian Odle who explained that Wyllie was "unable to attend today" as he has a "medical emergency."
Odle added, "and if you may be wondering why Miss Frederick is not here, she also has a medical emergency. I'm holding papers."
Lawyer, Vynette Frederick appeared with Wyllie during trial.
However, the judge did not have anything from the defense in the way of sentencing submissions either.
"Due to the inauspicious medical circumstances, he was unable to make those filings," Odle said. Further, that he (Odle) was presented with a medical certificate that morning and, "in light of that I would like to request further time."
"Hopefully within the latter half of October, while Mr Wyllie awaits his medical results."
Cottle asked the lawyer whether he had any instructions as to when counsel would return to the country and more importantly likely to be in his Chambers and working.
Odle said his instructions were that Wyllie would return in late October.
"A letter was sent to Madame Registrar concerning these circumstances and Fredericks and Fredericks attorneys are requesting that the court extends their mercy in understanding the situation that is currently at hand," he further stated.
The judge contemplated, "I…do understand that people can be unwell. I do understand that…sometimes illnesses make it impossible for us to carry on with what we had originally planned. But I do want to emphasise, while I say that, that this is a matter which had been adjourned to today several months ago."
It was adjourned since July, he pointed out.
Therefore, he said that he must say the same to the defense as he had to the prosecution.
"I am disappointed," he said, given that "in all that time" even if Wyllie were unwell, there were counsel who assisted him throughout trial and he's had nothing from these lawyers.
"Nothing at all."
"…My understanding of the implication I'm getting from you is that we will get nothing until, and unless, Mr Wyllie returns to the jurisdiction. I had hoped I had misunderstood that," Cottle noted.
Odle said, "I would also hope that I would have misunderstood."
Adding, "But in these circumstances I do believe that Miss Frederick and the Chambers would be doing their best to ensure that those submissions would be submitted to the court. Unfortunately I have not been instructed as to estimated date for those submissions."
The Judge rested the issue there, thanking the lawyer for his assistance.
"…Your appearance before this court in these circumstances would have been difficult," he observed.
Cottle then addressed Primus directly, informing him he would need more information in order to sentence him.
"I am depending on counsel who represents you to present the court with that information," he said.
His lawyer, however, is unwell and out of the jurisdiction for an uncertain period.
"I am going to adjourn this matter with…quite frankly very little hope that on the adjourned day we would be any further forward," the judge admitted, "but I can't just leave it hanging so I must fix a date and then when we come back I will check and see what the position is on that date."
He reiterated that he did not think the matter would be completed but that he was hoping it would be more advanced.
"Certainly by then we would have had all the submissions from the prosecution so we will be hoping to get some word from Mr Wyllie as to when we can expect to have his contribution. You understand?" he concluded.
Primus replied "yes your honour".
The next date will be November 7.