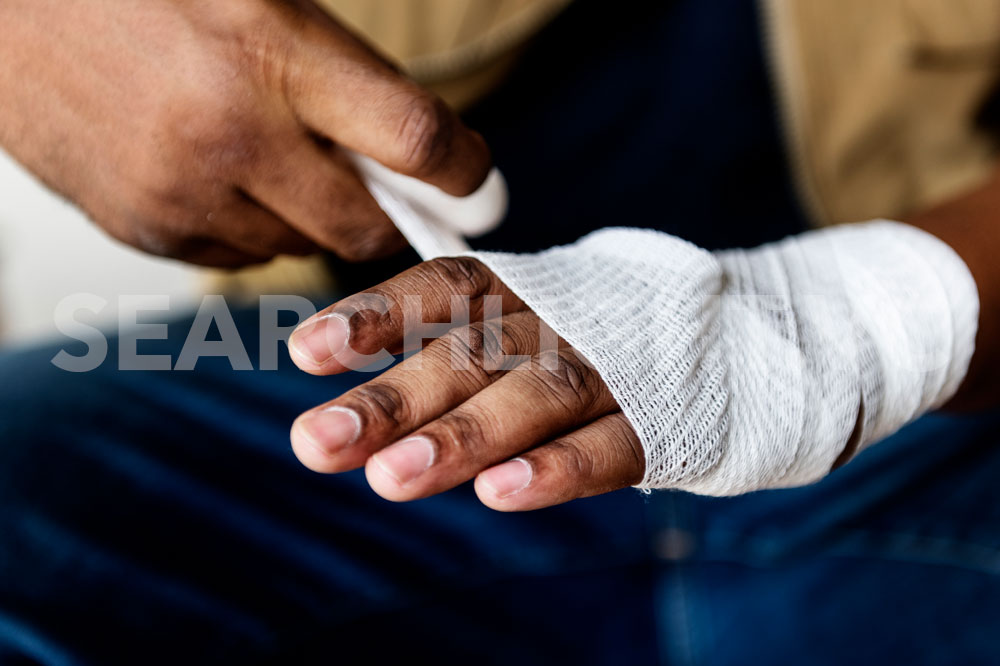 From the Courts
August 26, 2022
Soca artiste bonded for six months and advised to behave himself
A soca artiste found himself before the court on Monday due to discord with another villager, and has been bonded so he could have better conduct.
Akym John or "Soca Dan", who also is a 23 year old farmer, was charged that on June 24, he assaulted Abbud Woodley of Largo Height with intent to commit the offence of bodily harm.
The defendant and Woodley are said to have been friends, but this changed, particularly due to an altercation between the defendant and Woodley's brother.
Woodley is the owner and driver of a minivan. On the date in question, at around 7:30 a.m, he was driving the minivan and had stopped to pick up passengers. The defendant approached him with a piece of board in hand, pointing it at his face. "Wey the f*** you go call my name to yo b***erman police friend fuh" John apparently said.
"I am not telling lies on you", Woodley is said to have replied.
John continued cursing, but Woodley drove away.
However, in order to pick up passengers when he returned Woodley again had to stop where the defendant was.
John again pointed the board in the driver's face, and also continued cursing. He then apparently stepped back as if he was going to hit Woodley with the board.
The matter was reported and investigated. The defendant gave a statement admitting to the offence.
In speaking with the young man, Chief Magistrate, Rechanne Browne discovered that he writes music. He told her he already started to publish under the name "Soca Dan".
" 'Soca Dan', there is no place in the industry for persons who are ignorant and ill tempered," she told him.
Browne also told him that she would hate to think that he is producing that kind of music, which promotes violent behaviour.
The defendant said he doesn't.
"Okay, so your behaviour ought to match what you are putting out," the magistrate said.
She told him his image is a brand.
"It's a brand you're selling. You have to be able to market yourself appropriately," Browne advised.
"So unnecessary altercations and racking up of a police record are not something that you should be working towards."
The magistrate noted that the offence was not one that would merit a custodial sentence but that a bond would be appropriate, "so that you would be tempered in your dialogue, in your discourse and your behaviour going forward".
Browne told him that he has to be able to have better relations and interactions with people going forward, "especially if you are an aspiring entertainer".
She advised him to seek out a course to improve his communication skill.
"I'm going to bond you for six months, you have to behave yourself. In the sum of $1500. You breach that bond the sum is paid forthwith, in default you go to prison for three months," the magistrate ruled.