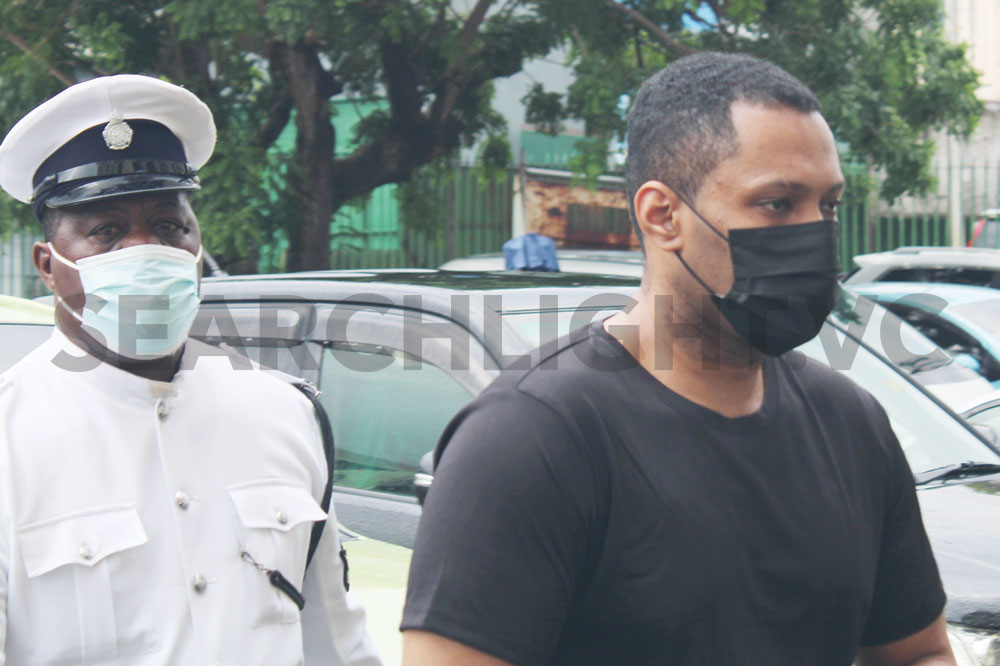 From the Courts
July 22, 2022
Whatsapp screenshot evidence not authentic – Expert
Some cropped screenshots of WhatsApp conversations that murder accused Veron Primus submitted as evidence were flagged by the police digital forensics examiner as not passing the authenticity test.
These screenshots that Primus claimed were WhatsApp conversations between him and murder victim Sharleen Greaves' secretary, Ronella Bailey, were meant to go towards vindicating him.
Surfacing for the first time during trial, the supposed conversations purported to show that Greaves' Suzuki jeep was rented without her knowledge to Primus by Bailey on the night that Greaves was stabbed to death at her Bijou Real Estate Office.
Primus said that the following morning, November 13, 2015, after Bailey texted him that Greaves was dead (with nothing further as explanation), and she was asking him to bring the vehicle back, he abandoned the vehicle at Wilson Hill. Primus said he didn't want to get involved and felt he was being set up.
Assistant Director of Public Prosecutions, Karim Nelson, during closing arguments, told the jury that the content of the screenshots was too convenient. He said it is structured in such a way and the conversation strained to accommodate Primus's defence.
Nelson also submitted that the evidence of digital forensics examiner Sergeant Angello Duncan was clear, while picking up the screenshots, he said while looking at the jury "Dash these wey."
"How do you accidentally take a screenshot and leave out the date?" he asked.
Sergeant Duncan had told the court that what is fundamentally important and not present is the date when the screenshots in evidence were taken. He said in its inception WhatsApp affixed the date the chats took place at the beginning of the said chat. The digital forensics expert said that there were two opportunities for the dates to be included and they were not.
Further, the shots were manipulated because Primus had cropped the top bar out. There was no further information such as phone number.
The expert posited that if the original soft copy of the screenshots had been provided then he could have examined them. In his opinion the screenshots did not pass the test of authenticity.
Defence lawyer Vynnette Frederick cross examined Duncan on the possibility that a "bad screenshot" was taken. Duncan responded that perhaps, but because it happened twice he was of the opinion it was deliberate. Duncan also said that it is quite difficult to take a bad screenshot.
The lawyer in her questioning also seemed to be making the point that people crop screenshots to save space.
"Fool ah talk but nah fool ah listen," the prosecutor told the jury.
"Cropping to save space and all of that. This is an intelligent man, it's clear everybody that he is intelligent…" Nelson said. Primus's story is that he did not take the screenshots until he was released from police custody in April 2016.
The prosecution noted that according to Primus' version, he would have been taking the screenshots for evidential purposes. Therefore the implication is that the cropping would not have been done to save space.
"Total lies. He never took any screenshots because there were no screenshots to be taken," Nelson submitted.
He reiterated that there were no phone numbers of the WhatsApp contacts and that although there were times, there were no dates, and the top bar was cropped.
"Clearly these supposed screenshots must have been manipulated," the prosecutor told the jury, positing, "they were manipulated to deceive you into thinking that this conversation is real."
"Had there been a date it would have been apparent to you that there was no screenshot taken in 2016," Nelson concluded.
All Primus needed were phones and data, he submitted, "He could have done these(supposed screenshots) by himself or he could have done it in collaboration with somebody else."
On July 18, a 12 member jury convicted Primus of the murder of Sharleen Greaves, who was stabbed with a knife multiple times to the chest on November 12/13, 2015.