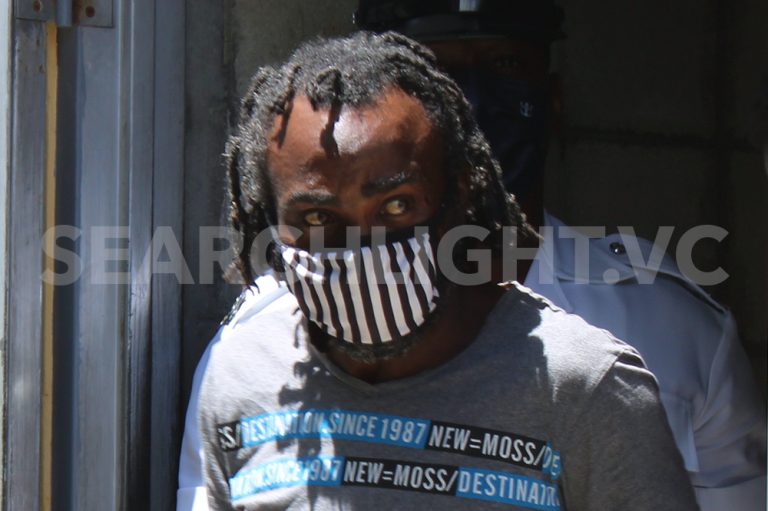 From the Courts
April 14, 2022
Victoria Village resident accused of chopping ex-girlfriend and a man granted $7000 bail
A no contact order has been issued against a man accused of chopping his ex-girlfriend as well as a male. 
Michael Thomas, a Victoria Village resident, is alleged to have unlawfully and maliciously wounded Esther Crooke of Rose Bank on December 5, 2021. 
On the same date and in the same place he is also charged that he unlawfully and maliciously wounded Jeremiah Harry of Rose Bank with intent so to do.
When he appeared at the Serious Offences Court (SOC) on Tuesday, April 12, Thomas was not required to enter pleas to the charges as they have been laid indictably. Therefore the matter will be subjected to an inquiry into the evidence.  
Station sergeant, Renrick Cato did not object to bail for Thomas, but in light of the circumstances, including that the accused was apparently arrested in the vicinity of Crooke's home, he asked that the court makes a no contact order, which means that the accused is prohibited from having any contact with the alleged victim.
When asked to elaborate on the nature of the injuries allegedly received, the prosecution informed the court that they were chop wounds, and the male victim is said to have received more injuries from the cutlass than the female. 
Ultimately, the magistrate decided to set bail for both charges together at $7,000 with one surety. If he makes bail, Thomas must report to the Stubbs police station twice weekly; he is to surrender travel documents, and have no contact with the individuals. Stop notices also are placed at all points of entry and exit and he must request permission from the court to leave the state for any reason. 
The matter was adjourned to June 7. 
The accused did not have anyone present on Tuesday to stand as a surety and he left the premises in the prison transport.