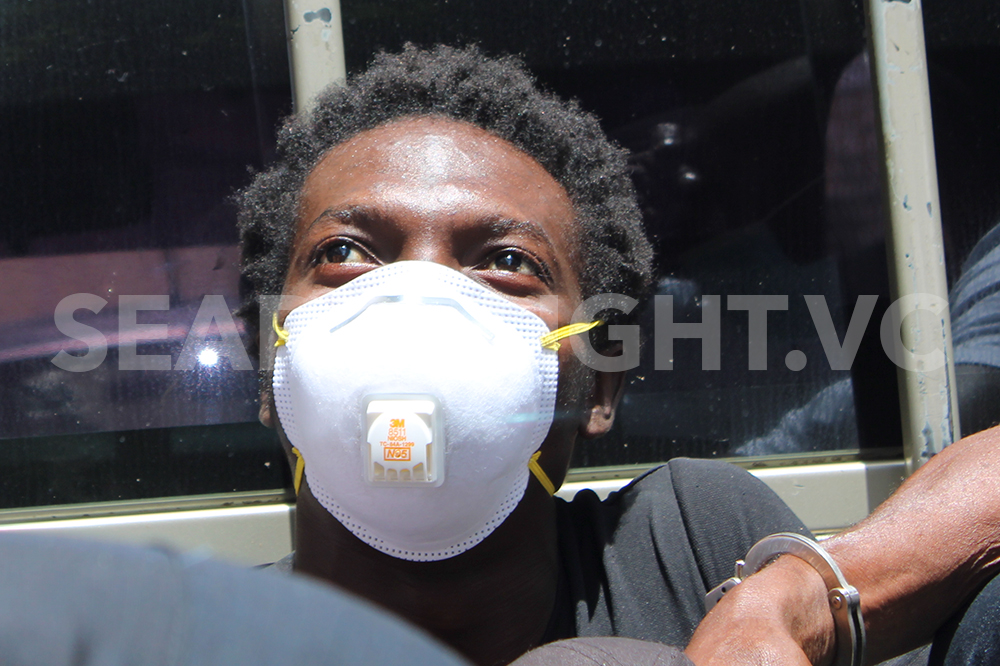 From the Courts
March 18, 2022
Man accused of robbing two women at knife point granted bail
A 20-YEAR-old man is facing two robbery charges after allegedly using a knife to make off with the personal belongings of two women in the early morning hours.
Trevano Caine of Arnos Vale is alleged to have, at around 7:00a.m on March 12, in Arnos Vale, being armed with a knife, robbed 59-yearold Rhonda Dickson of a Jessica Simpson handbag containing: an Iphone, a perfume, two hand purses, a St Vincent and the Grenadines( SVG) passport, two filing cases containing documents and receipts, eight pens, four markers, a pair of glasses and their case, a green and blue purse, two flash drives, a purse containing five bunches of keys, a black and white purse, another purse of coins, a cheque made out to Columbus Communications Ltd, and a cloth bag enclosing a Canon SD memory card.
The stolen personal effects carry an estimated total value of $3420.
On March 11, Caine is accused of targeting a 22-year-old pre-school teacher by the name of Tamicha Haynes at Villa/ Fountain Road at 6:45a.m.
The items taken at knifepoint from Haynes include an Iphone 6, a handbag containing one Iphone, a pair of earphones, a glass bowl containing food, a leather purse, a yellow plastic purse, an umbrella, a charger, a red purse containing documents, a cloth purse, a bottle of peanuts and $75 in cash.
All of these items are thought to be worth $3038.
Caine is also facing a charge of damaging a multicoloured dress valued $80 belonging to Haynes.
The charges are indictable and the young man was not required to plea to them at this stage.
At the Serious Offences Court (SOC) on Tuesday, March 15, Station Sergeant, Renrick Cato did not object to bail.
Chief Magistrate, Rechanne Browne set separate bail sums for the matters.
In the case of Dickson, Caine must find one surety to sign to a $6000 bail bond. There is to be no contact with the alleged victim. Stop notices are placed against the defendant at all points of entry and exit and he is to report to the Calliaqua police station every Monday.
Due to the fact that these events happened in the early morning Caine was also placed on a curfew between 7:00p.m and 6:00a.m.
Similar conditions were attached to the bail in the matter involving Haynes, but the bail amount was set at $7000.
The cases are adjourned to May 2.