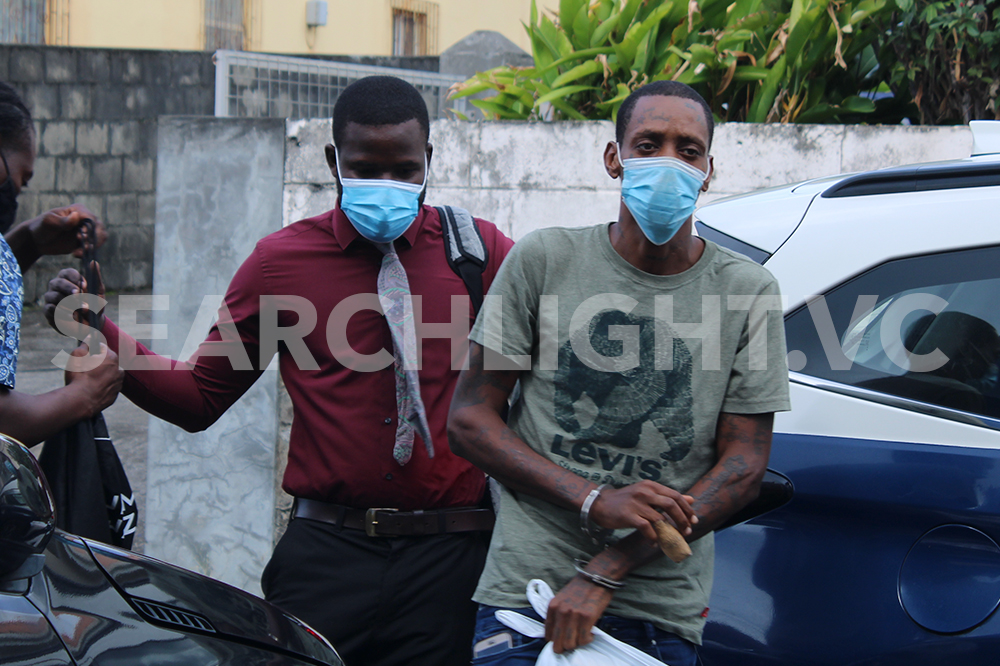 From the Courts
February 18, 2022
Campden Park man facing charges
A 32-year-old man of Campden Park charged on allegations of wounding and using a vehicle without consent was granted bail on Tuesday, February 15.  Detective Constable, 968 Soleyn has charged Raquan Robinson with committing two offences on February 13 in Enhams. 
On this date, at around 12:30a.m, Robinson is alleged to have wounded 49-year-old accountant, Patrick Prescod of Vermont by stabbing him in the head with a bottle. 
He is also charged that he used motor vehicle PJ287 without the consent of the owner or any other lawful authority. 
When Robinson appeared in the Kingstown Magistrate's Court (KMC) on Tuesday, February 15, he denied having committed the crimes.
 
However, the prosecution, Corporal Corlene Samuel, objected to him being granted bail. 
She said that Prescod received serious injuries, and is still warded in hospital. She said that they aren't certain whether the charge would be upgraded, and also asked that he be remanded for two weeks. 
Senior Magistrate, Rickie Burnett gave Robinson the opportunity to respond to the objection. 
The defendant explained that he would put forward the defendant of self defence during trial. He said that he just got a job with a cleaning company and that he hasn't been making any trouble. He believed that if he is remanded for two weeks it will affect his employment. 
He also mentioned that he will obey any conditions of bail that are attached. 
Robinson said he wouldn't run and hide and play with the court. 
The magistrate noted that the prosecution did not say that if Robinson was granted bail then he is likely to obstruct the investigation. 
"That was not said. Consequently I am going to grant him bail," Burnett stated. 
He allowed for bail in the sum of $6000 with one surety. He also ordered that Robinson makes no contact with Prescod and that he reports to the Questelles police station twice weekly. 
The defendant will return to court on March 28.