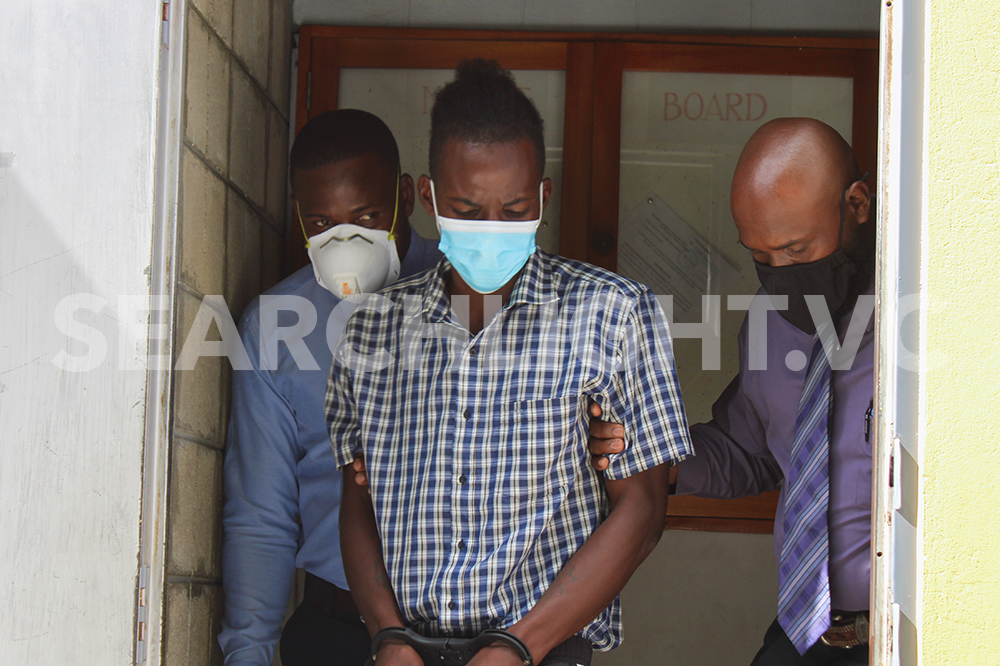 From the Courts
February 4, 2022
Two persons charged for Diamond killing last weekend
Two persons have been charged in the wake of a killing at Diamond last weekend; one with murder and one with manslaughter.
Twenty-one-year-old mechanic, Tearon James has been charged that, on Saturday, January 29, with malice aforethought, he caused the death of Kevin George of Diamond, by an unlawful act.
James, who is represented by lawyer, Duane Daniel was not present in court when the matter came up on Tuesday, February 1, as he was still a patient at the Milton Cato Memorial Hospital (MCMH).
On the other hand, Lesroy Stapleton was not nursing any visible injuries when he was escorted to the Serious Offences Court (SOC), by Detective Constable 968 Soleyn, and Corporal 386 Jack.
The 24-year-old labourer of Diamond faces an accusation of manslaughter, namely that he caused the death of George by an unlawful act.
Stapleton was granted bail set at $30,000, with one surety.
He is to report at the Stubbs police station every Monday and Thursday until the case is completed.
The state will take measures to prevent his travel, including the surrender of all his travel documents (Identification card, passports, driver's licence) and the placement of stop notices at all ports of entry and exit.
Both Stapleton and James will next appear in court on March 10 when it is expected that the preliminary inquiry will begin.
According to information from the police, George, a 27-year-old labourer, was allegedly involved in an altercation with another person at around midday on Saturday, January 29. During this altercation the parties are said to have received injuries. George was taken to the Stubbs Polyclinic but died from the wounds he received.