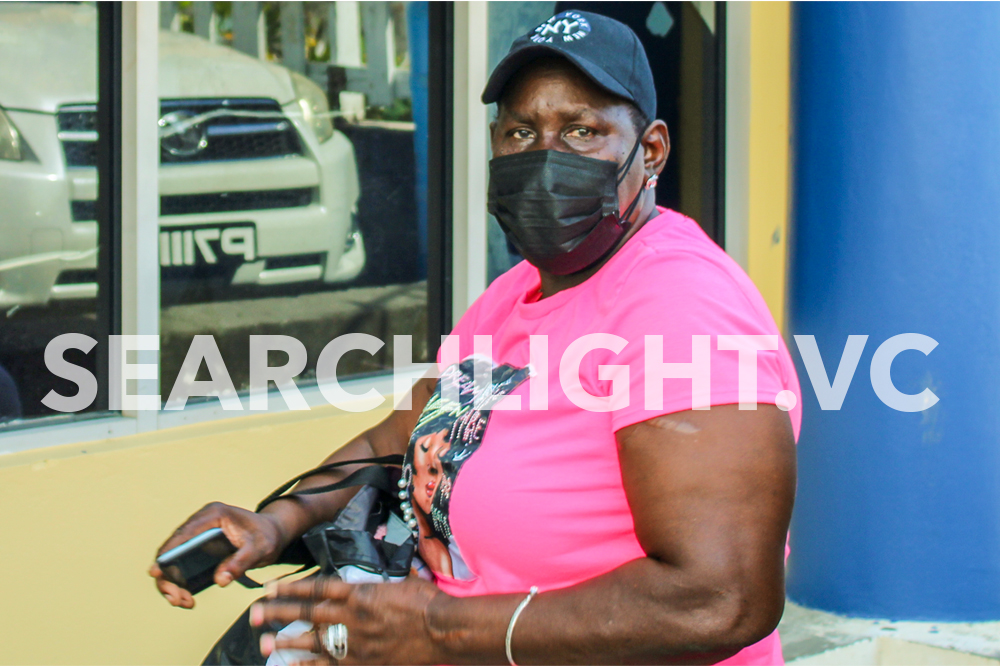 From the Courts
January 7, 2022
Annamay Lewis' case moved to February 9th
Layou vendor Annamay Lewis, now also widely known as the woman who had previously been charged with wounding Prime Minister Dr Ralph Gonsalves, attended a court hearing on Tuesday for the charge of throwing missiles.
However, the 56-year-old Layou resident who seemed to have been contending with a foot issue which made it difficult for her to walk, did not have a trial on January 4.
Her lawyer Kay Bacchus-Baptiste, told Senior Magistrate Rickie Burnett at the Kingstown Magistrate's Court (KMC) that she was told by the prosecution that the matter could not be dealt with on that day as witnesses were in quarantine.
She also said: "my client is not feeling well as you can see." The lawyer noted that she had given Lewis the option of not coming that morning but Lewis had said that she wanted to.
Her client had proceeded very carefully down the hallway into the courtroom, using the walls at times for support.
Another date was preferred to all involved.
While Senior Magistrate Rickie Burnett suggested February 2, Lewis indicated to her lawyer that she has a medical appointment on that date.
Consequently, a date of February 9 was proposed and agreed to.
The Layou resident was charged on September 8, 2021, that she on August 5, 2021, by the White Chapel Road in Kingstown, threw missiles to the danger of persons who were present at White Chapel road at that time.
Previously she was also charged that on August 5, she unlawfully and maliciously wounded Ralph Gonsalves, a 75-year-old Prime Minister of Old Montrose (Dasent Cottage), but the prosecution withdrew this charge on September 15, 2021.
By that point many videos purporting to show the protest from which these alleged incidents originate were making the rounds on social media, including one that appears to be security footage from a building near the House of Assembly.
On August 5, 2021, during a particularly eventful protest in the streets outside the House of Assembly, the Prime Minister was struck by an object as he walked through the crowd with security detail. He was attempting to return for the afternoon session of the House of Parliament. However, the laceration and ensuing concussion forced him to the hospital instead, first in St Vincent and then to Barbados for further examination.