Posted on
'Tone Boss' to spend over 30 years behind bars on rape charges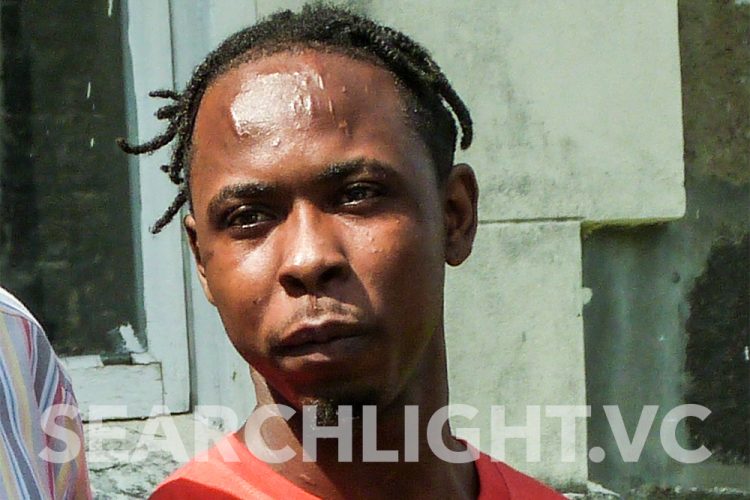 Serial offender, Terrano Samuel aka "Tone Boss" received back to back sentences last week Monday and Tuesday, for rape and attempted rape of different victims.
This means that he will serve two consecutive terms of 16 years, four months in prison.
This is in addition to a 12 year sentence that he received in 2019 for the attempted rape of a beachgoer leaving Indian Bay beach on the afternoon of September 11, 2018.
At the High Court last Tuesday, Justice Angelica Teelucksingh-Ramoutar sentenced Samuel for the rape which occurred on September 9, 2016.
The victim was 18 years old at the time and Samuel was 19. On the morning of this date, the young woman was at the house she shared with her family, which is a two storey structure. She was wrapped in her towel and walking down the stairs from her balcony, to the lower floor where the bathroom was located. She was also menstruating.
She saw Samuel approaching her gate but could not hear what he was trying to tell her. Samuel tried to enter her property but her dogs prevented him from doing so. He ran and the young woman continued on her business of going to take a shower. While she was showering, she realised that she was being watched by Samuel through a window. She demanded to know what he was doing and how he got into her premises. She stopped bathing, and was reaching for a towel when Samuel suddenly appeared in front of her. She pushed him but he pushed her back and took away the towel. He lashed out with his hands, and took up a shovel leaning on a wall and used this to beat her as well. In the struggle a toilet bowl cover fell and broke. The young woman picked up a piece of broken ceramic and cut her attacker on his face. He took the ceramic from her. After this he forced her into the act of oral sex, he raped her, and attempted unsuccessfully to have anal sex. He never wore protection.
Later, when the police were involved, they took the 18-year-old to the hospital for treatment. While there an officer noticed that a man matching the description the young woman gave alighted a vehicle. This male was pressing a tissue to his face to stop bleeding. When the officer asked how he was injured he said that a girl from a certain area (he named the area which matched the location of the victim) had cut him with a tile.
The victim approached at this time and alerted the policewoman, "Officer is he, is he who rape me."
When the police inspected the scene of the crime they noted that there was blood in the bath and toilet area of the victim's house.
When interviewed by the police on the day following the incident, Samuel denied doing the acts.
In a victim impact statement, the young woman in this case informed that the rape "transformed her from a happy, confident person to a withdrawn, insecure, fearful and angry person."
She said that when Samuel entered her home and assaulted her he took away her happiness and turned it into pain.
She is now emotionally withdrawn.
"I would never trust anyone for fear of something bad happening to me again. It deeply affected my self esteem and if Terrano Samuel can do this to me it opened the way for other vile persons as him to try and assault me sexually as he did," she wrote.
Shame, self doubt and confusion dominate her thoughts.
"The constant fear of being exposed to a potentially sexually transmitted disease has propelled the victim to repeat blood tests," the Justice noted.
The victim stated: "I stay in my bedroom most of the times and still I feel someone may find a way into my home. It's terrifying to always feel that my home may be being watched and at some point this situation could be repeated."
Physically she feels violated and disrespected beyond imagination.
From the beating, she experiences intense back pain, and there is a bone in her leg that slips out of alignment from time to time.
She wanted Samuel to spend a substantial period in prison reflecting what he did her and her family.
A social inquiry report had been completed on the prisoner, the court noted. In this report prison authorities recall an incident where Samuel was being prayed for in prison and he got an erection. He was determined to show this to the female pastor ministering to him.
While Samuel had been assessed as being mentally fit to be sentenced, an order for a mental evaluation was also triggered by submissions made by defense counsel, Grant Connell based on what was said in the social inquiry report about the incident in prison with the female pastor.
Further, the court valued it for the sentencing process in light of his tendency to offend.
Psychiatrist, Dr Karen Providence prepared a psychiatric evaluation report. In this she outlined that it is very unlikely that his behaviour is the result of any single personality disorder.
She noted that he had symptoms of cannabis disorder and that he was addicted to watching pornography.
"…However, his sexual assault behaviour was best characterised by the phenomenon termed compulsive sexual behaviour, and Dr Providence said that this was characterised by recurrent and intense fantasies, urges and behaviours that take up a lot of the person's time," it was noted.
Providence thought it best that he undergoes a psychological evaluation.
Therefore a forensic psychological report was prepared by Dr Anita Watson-Adams.
Samuel, in responding to questions posed to him about this rape, commented, "I thought to myself that she looked nice to have sex with."
He didn't care if anyone else was at home because he was only focused on sex, and he admitted to thinking about sexual intercourse "a lot."
After committing the acts he said, "I felt extremely sad for a month and a half and then the sadness became less."
Dr Adams also had stated in another section of her report that "due to the gross lack of parental supervision and control, this prisoner was exposed to pornography as early as 12 years old and he admitted it has led to sex addiction where he and his brother watched every opportunity that he had for a period of five years, pornographic contents of, in particular, five DVDs that were discovered in the family home."
"Shortly after, the prisoner stated he started to masturbate and he learnt the sex games as portrayed in the DVDs, and the videos stimulated in the prisoner a sexual attraction with light skinned black women such that at age 17 years old the prisoner now became highly aroused sexually whenever he saw an attractive light skinned female."
He also involved in early "experimentation" with sexual intercourse with young female neighbours. He admitted that he had committed the rape when he was bored of masturbation and wanted the "real thing".
He also developed a dependence on cannabis and alcohol.
The report, under the rubric of "classical conditioning" concluded that "Terrano became classically conditioned by watching rough sex involving fair skinned black women on DVDs at home."
It reached a point where he became aroused at the mere sight of these women.
Whenever he saw a female of this pigmentation he wanted to automatically pursue her, until she was alone and defenceless.
"…He didn't take no for an answer because he understood from the movies he watched that women want sex and are playing hard to get so they have to be handled roughly," the Justice said, as per Dr Adams. This is even though the DVDs he watched basically involved consensual sex.
While Samuel was involved in a motor accident when he was 17 years old, this was deemed not to have had any bearing on his behaviour.
When it came to tests determining whether he would repeat his behaviour, Samuel received high scores.
Based on the circumstances of the case, the court calculated an appropriate sentence using the requisite sentencing guidelines. The Justice ultimately landed at a sentence of 24 years and six months for the September 2016 rape, but since Samuel pleaded guilty he is entitled to a one third reduction. This took the final sentence for rape to 16 years and four months, less the three days that he spent on remand in relation to this crime.
For the indecent assault he will serve two years, and for common assault 118 days.
Further, based on the recommendations of the doctors, Teelucksingh-Ramoutar also ordered that he be enrolled in a cognitive behavioural therapy programme and any psychotherapy programme offered in prison and he be referred for therapy once per week with the clinical psychologist.
The other crimes Samuel was sentenced for occurred on August 6, 2018. He was charged and pleaded guilty to aggravated burglary, attempted rape and wounding with intent.
For the attempted rape he received a sentence of 16 years, 4 months, less one year and five months he already spent on remand before the date of sentencing.
For the aggravated burglary he was sentenced to 11 years, four months and for wounding with intent, eight years, four months incarceration.
All offences committed from one incident run concurrently to each other but consecutively if different incidents.