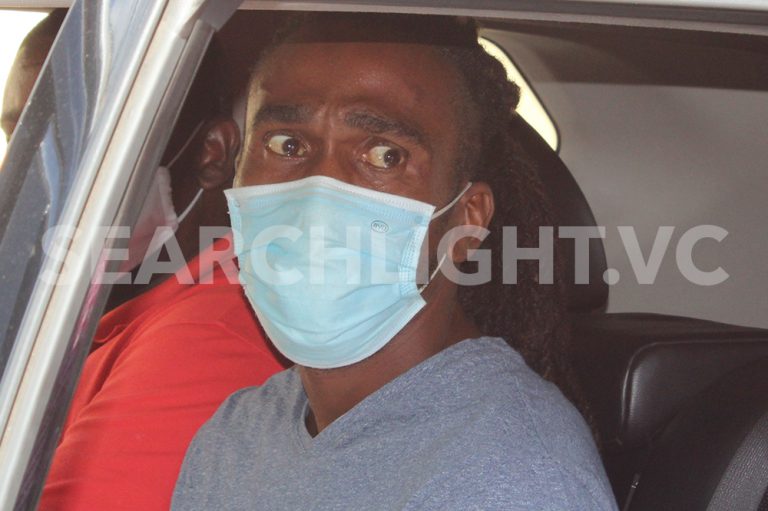 From the Courts
December 31, 2021
Murray's Village man charged with killing his cousin
A resident of Murray's Village has been charged with killing his cousin.
Forty year old Jomo Poyer, who does auto bodywork for a living, appeared at the Serious Offences Court (SOC) on Wednesday, December 29. He was escorted by investigator, Sergeant Bjorn Duncan and personnel from the Major Crimes Unit (MCU).
The Murray's Village man faces a charge that on December 27, with malice aforethought, he caused the death of 35-year-old Leon 'Turtle' 'Dino' 'Bun Dog' Lee, a fisherman of the same address, by an unlawful act.
According to information released by the Royal St Vincent and the Grenadines Police Force (RSVGPF), there was an altercation between the deceased and Poyer at around 7:15a.m on the said date. From this altercation Lee is said to have received multiple stab and chop wounds in different areas of his body.
At the SOC, Poyer was represented by lawyers Ronald 'Ronnie' Marks, and Patricia Marks-Minors. He was not required to enter a plea at this stage.
The prosecution, led by Sergeant Atnel Ash, indicated to Chief Magistrate Rechanne Browne that the witnesses number 15 at this point. He conveyed that the defence had decided on the route of a paper committal (witnesses' statements and documentary evidence are tendered to the Court without the witnesses being present).
The magistrate noted that the investigator was efficient and should be ready within a short period of time.
The prosecutor asked that Duncan be given a month and a half to complete the necessary preparations.
Consequently, the tentative date given for the paper committal is February 25, 2022.
Given the nature of the charge, bail was not open to Poyer and therefore he is remanded in custody at Her Majesty's Prisons (HMP) while the case moves through the court system.