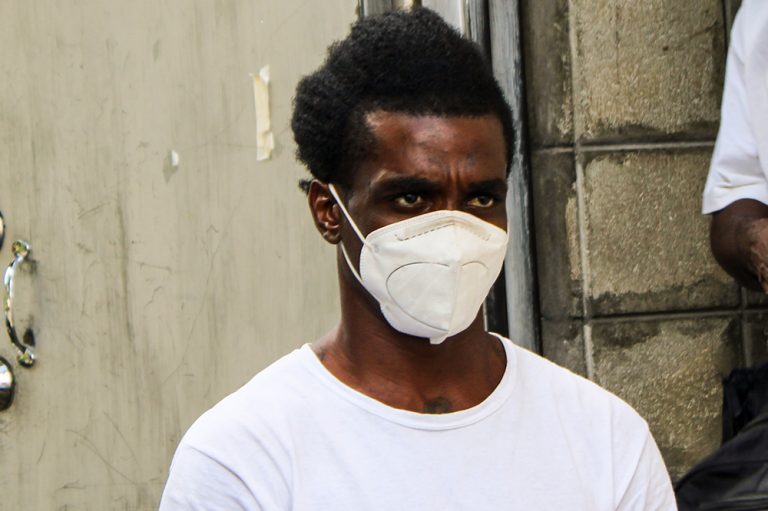 From the Courts
November 30, 2021
Rockies man faces four charges including cannabis and firearms possession
A 26-YEAR-OLD man from Rockies has been charged with the unlawful possession of a 3.89mm pistol, 19 rounds of ammunition, cannabis and stolen goods.
AcKeem Ferdinand pleaded not guilty to four offences when he appeared at the Serious Offences Court(SOC) yesterday, November 29.
He is accused that on Sunday November 28 at Rockies, he had a pistol serial number MG974524, as well as 19 rounds of 9mm ammunition. He is alleged to have been in possession of the weaponry without a license issued under the Firearm Act, contrary to section 4(3) of the Firearm Act.
On the same date and in the same place, he is charged with knowing or believing one black RCA television and one Radio Shack TV Bracket to be stolen goods and he dishonestly received them for his own benefit contrary to section 233(1) of the Criminal Code.
Additionally, Ferdinand was charged with possession of 552g of cannabis; an offence which is contrary to section 7(3) of the Drugs Prevention of Misuse Act.
Chief Magistrate Rechanne Browne fixed the defendant's bail at $18,000, and stipulated that it be signed by one surety. In order to make bail the young man would also have to surrender all travel documents to the court, including his Identification Card, his passport, and his driver's license. Stop notices against him will be placed at all ports of entry and exit.
Ferdinand was not represented by a lawyer yesterday. However, he told the court he wanted to say something. He informed the court that when he was arrested the police seized all of his jewellery and money which he had on him and he was concerned as to their whereabouts noting that he was being "taken advantage" of.
However, the prosecution responded that the items about which he spoke are the subject of an investigation.
The magistrate assured him that anything taken from him will be documented.
Up to the time when police transport came to take the prisoners away, Ferdinand had not made bail.