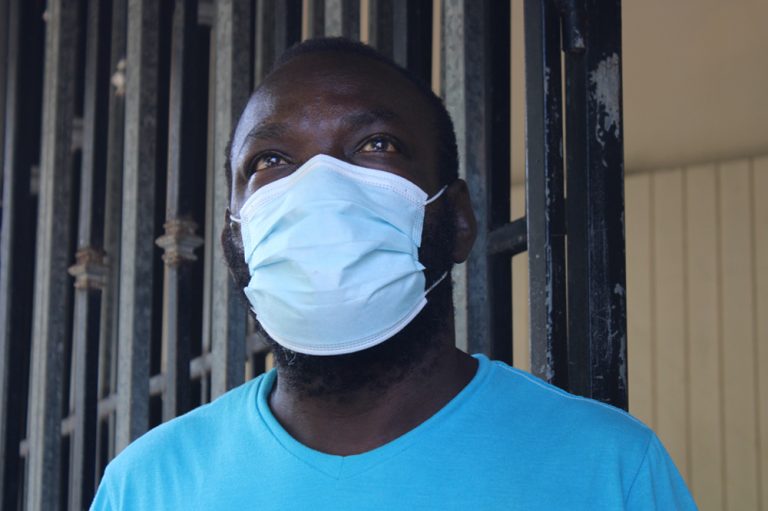 From the Courts
November 12, 2021
Court fines Barbadian national on four immigration offenses
A Barbadian national caught after entering this country illegally has been fined for four immigration offences. 
 Jeffrey Alleyne was charged that he, in Owia, between October 1 and November 4, being a prohibited immigrant, did enter the state by boat without a passport, and that he did so other than at a port of entry. 
Further, that he disembarked without the consent of an immigration officer, and he knowingly allowed himself to be landed as a prohibited immigrant. 
Alleyne, who is apparently also known as 'Wolf', and says he is 54 years old, from Bridgetown, was taken before the Serious Offences Court(SOC) on Monday, November 8. 
The Barbadian national was picked up by police on Thursday, November 4. The Rapid Response Unit(RRU) were acting on information when they headed to the Petit Bordel beach. They observed the defendant hiding behind a boat, and they became suspicious. They approached him, asked his name and address, and he told them. Alleyne admitted to not checking in with the immigration authorities, and he had no form of Identification with him. Based on the caution statement given, he was charged. 
He admitted his guilt before the court. 
As a "first thing first", he said that he was going to salute the divinity in everybody and blessed the proceedings. 
He said that he came to these shores for a particular business, but someone he was dealing with became jealous and greedy. Alleyne said that he had already spent $90,000 on island so far. 
He apologised for flouting the laws but commented that "business is business". 
In his responses to Chief Magistrate Rechanne Browne, it also came out that he has children and a family. 
In the end, the court fined him $800 for entering the state by boat without a passport, and $800 for disembarking without the consent of an immigration officer. These were to be paid forthwith, as is usually done for these types of immigration offences concerning persons with no ties to the state. Failing this payment Alleyne will spend one month in prison. 
 For the remaining two offences he was fined $700 each, in default of which he will serve a one month prison term. 
All sentences will run concurrently.