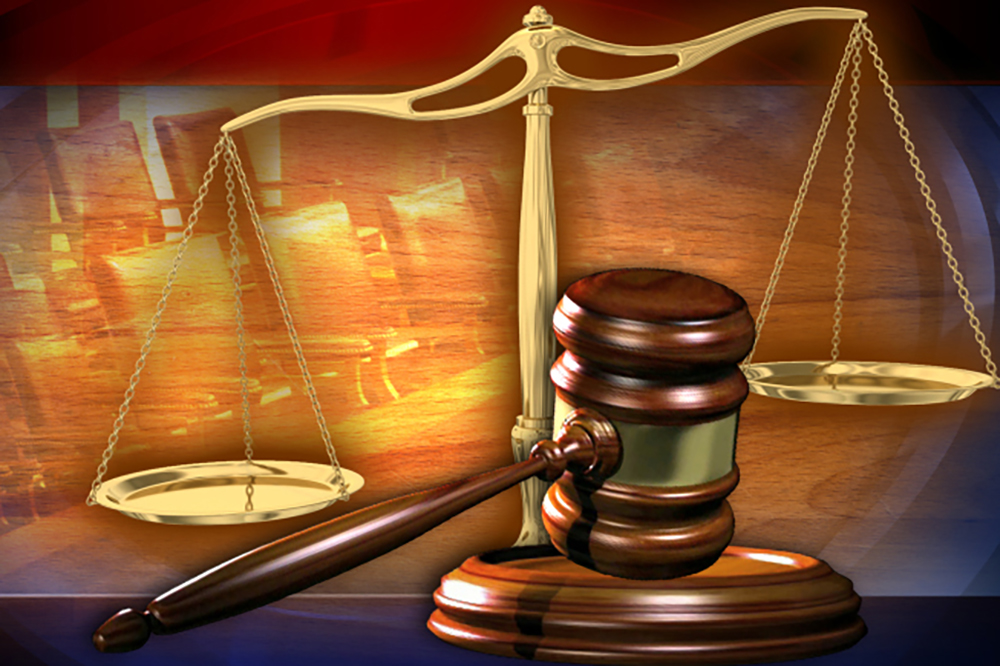 From the Courts
November 5, 2021
Alcohol causes teen to gain a criminal record
Diamond Coconut with orange juice, Hairoun, Corona, and Carib were the culprits that persuaded a 19 year old with a clean record to steal phones from Digicel last weekend. 
 It was Sunday, October 31 when the Digicel SVG Ltd store located in Port Elisabeth, Bequia, lost its $1850 aluminium and glass door to a concrete block, and three Samsung phones worth $2642 to teenager Shar Benn. 
Now all of the phones have been recovered in working condition, but Benn, a maintenance worker from O'Car, is worse for wear with one criminal conviction to his name, and a $1850 bill to compensate. 
The young man had told the police that he decided to go to the beach that Sunday morning, because the electricity went at his home. He left his house at nine, and went to the Princess Margaret beach. He settled down to drink a concoction of Diamond Coconut and orange juice "whole day". He said after that he went elsewhere and was drinking Corona, Hairoun and Carib. He left at 6:30p.m and began walking home. 
Stopping to urinate, a thought popped into his head saying "just go and do that dey. Break into Digicel and do what you have to do" and he proceeded to use a piece of a block to smash the door. He took the phones, got something to eat, went home and went to sleep. Before this, he took off two of the phones and removed the SIM cards. 
The police received information about the offence, and executed a search warrant at the home of the defendant at 1a.m on Monday, November 1. 
The phones – a blue Samsung A10S,  a black Samsung A12, and a blue Samsung A31 – were recovered, and the defendant was taken into custody.
Benn told Chief Magistrate Rechanne Browne, that he wasn't taking any other substances. 
He was asked if he thought the alcohol worked for him on that day and he said that it didn't. 
"This is not your character," the magistrate told the youngster with no criminal record. 
"Don't walk this path again," she also told him. 
Factors that provided saving graces for the young man were that he acknowleged his guilt at the first opportunity, and he is young. The magistrate said that the court has guidance to steer young persons away from a custodial sentence where possible. 
The phones being in very good condition; restitution was also deemed possible.
The magistrate told the defendant that his actions were "wholly unnecessary", and the consequences could be severe in that persons would look at him in a different light. It will be very difficult for him as he will constantly be proving himself. 
The defendant agreed. 
She ordered restitution for the phones, but also that the compensation of $1850 for the door be paid by December 13. Defaulting on this payment, he will spend four months in prison. 
"Stop drinking!" Browne cautioned. 
"It's not for you. Stop the alcohol drinking, that's not for you at all."