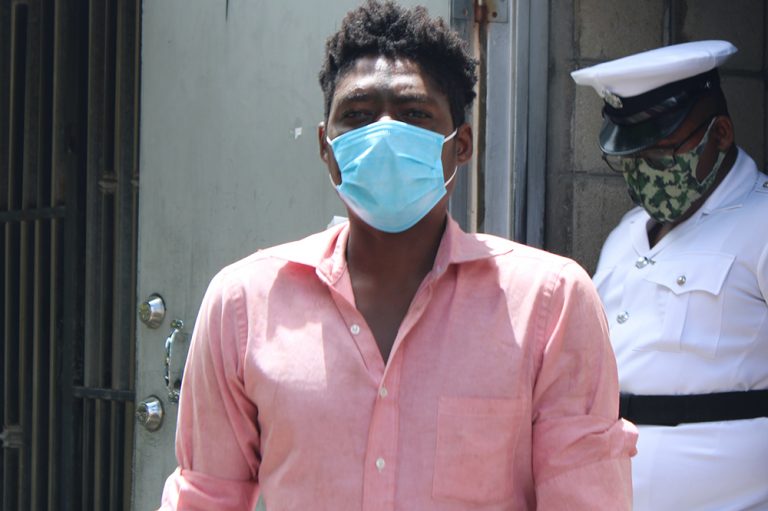 From the Courts
October 8, 2021
Labourer who allegedly stole from the Barrouallie police station granted $8000 bail
A 30-year-old labourer of Barrouallie who allegedly broke into the old Barrouallie Police Station, which is to be renovated, has been granted bail.
Sandy Gloster appeared at the Serious Offences Court(SOC) on October 4, on charges that he, on Saturday, October 2, entered the Barrouallie Police station as a trespasser and stole two black regulation belts valued at $310, and a black Mag-lite worth $250, the property of the Government of St Vincent and the Grenadines(SVG).
On the same date and in the same place, he is alleged to have known or believed two regulation belts and one Mag-Lite to be stolen property, and dishonestly received them for his own benefit.
Further, that he, without lawful excuse, damaged and intended to damage, a black aluminium sash glass window valued at $450, also the property of the Government.
Gloster was also charged with possession of one live round of 9mm ammunition without a license, and one accessory part of a firearm, namely a magazine.
It is said that all charges arise out of the same set of facts and circumstances.
The prosecution did not object to bail and also requested that Gloster reports to the Barrouallie police station, which has relocated operations to Peter's Hope.
Gloster was therefore granted bail in the sum of $8000 with one surety, and ordered to report to the station in the district every Monday and Thursday.
The adjournment date is November 1.