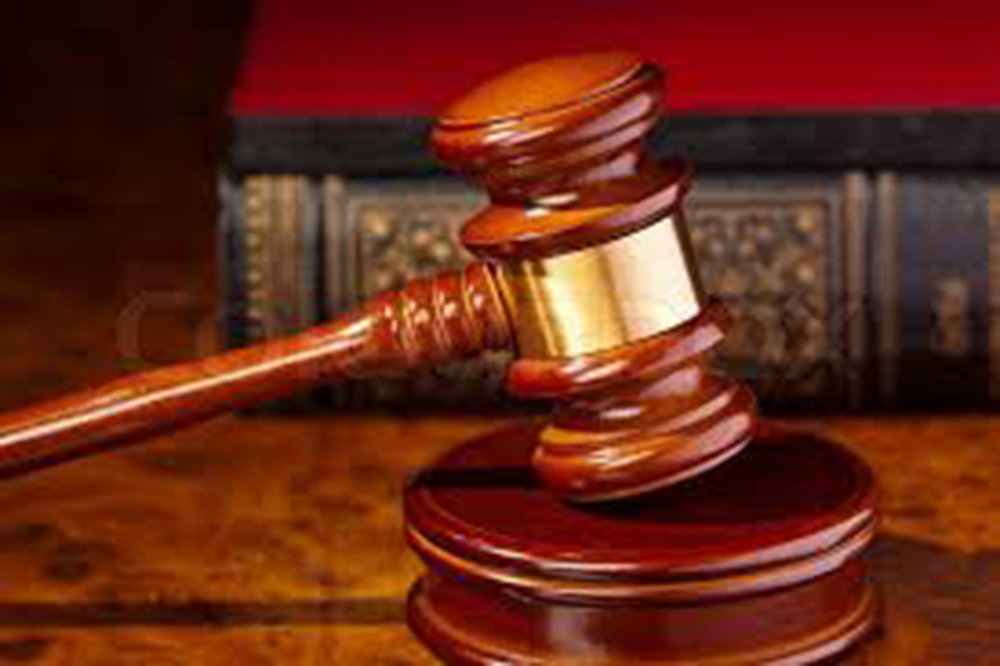 From the Courts
October 1, 2021
Men plead not guilty to burglary of WFP tent at Arnos Vale
TWO MEN CHARGED in connection with the burglary of one of the tents of the World Food Programme at the decommissioned ET Joshua Airport pleaded not guilty when they appeared in the Kingstown Magistrate's Court.
The police said in a release that Carlton Dennie, a 29 year old businessman of Cane Hall, and Rohiji Spence, a 23 year old businessman of Prospect, were arrested and jointly charged with the offences of burglary and handling stolen goods on September 23, 2021.
The investigations revealed that between 8:45 p.m on September 9, 2021 and 10:00 .am on September 10 2021, the accused entered tent #6 at the decommissioned ET Joshua Airport Tarmac as trespassers and stole several groceries valued at EC$8,823.00, the property of the Government of St.Vincent and the Grenadines. Both men were further charged with having in their possession several grocery items reasonably suspected of being stolen or unlawfully obtained at Queens Drive on September 16,2021.
The magistrate granted bail in the sum of $5000.00 each with one surety after they pleaded not guilty. The matter was adjourned to December 7, 2021.