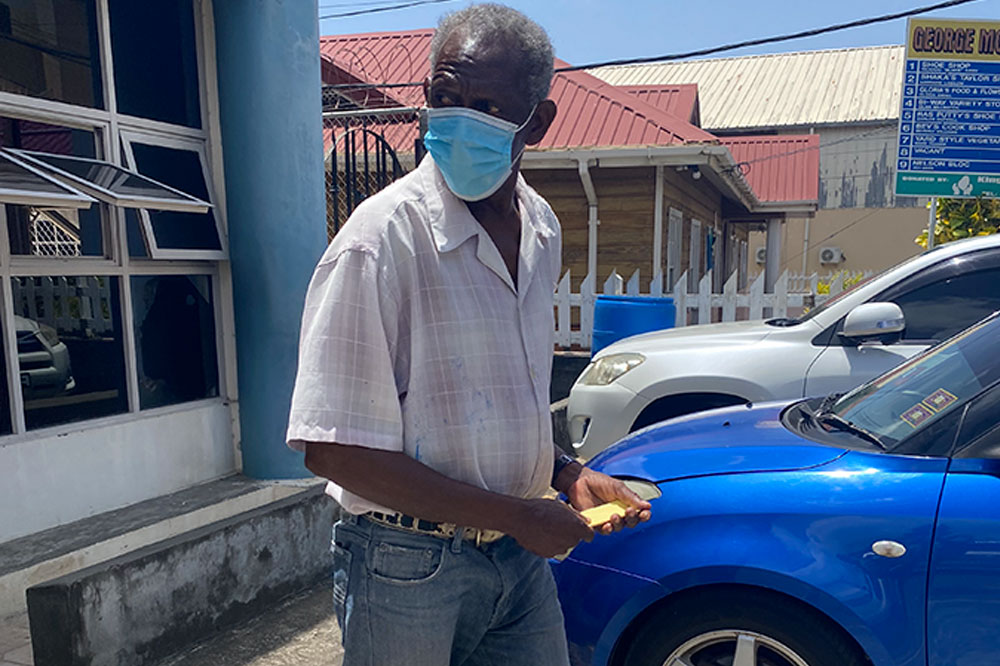 From the Courts
September 21, 2021
Barrouallie man 77, charged with obstructing the police
A 77-YEAR-OLD protester has been charged with obstructing a police officer in the execution of his duty.
On September 15, Drissey Jeffers of Barrouallie appeared at the Kingstown Magistrate's Court(KMC), where he entered a 'not guilty' plea to the charge that on September 9, he obstructed PC 1067 Ollivierre, who was a police officer acting in the due execution of his duty.
The Gardener was allowed bail in the sum of $1000 in his own recognizance, and the matter adjourned to January 26.
At a press conference last week Tuesday, lawyer Kay Bacchus-Baptiste claimed that the police had arrested the Barrouallie resident and "they told him that their charge against him is that he was obstructing justice because he intervened or tried to intervene in saving Mr John. So they have not finished yet, they are still arresting our citizens."
Carly John, husband to opposition senator Shevern John, was held by the police during a September 9 protest, in what has been characterised as a 'chokehold'. The Owia/ Prospect businessman has been charged with three offences, including two for assaulting police officers and one for resisting arrest. However, his lawyers are calling for an attempted murder charge or a similar charge, to be laid against the officer who held John.