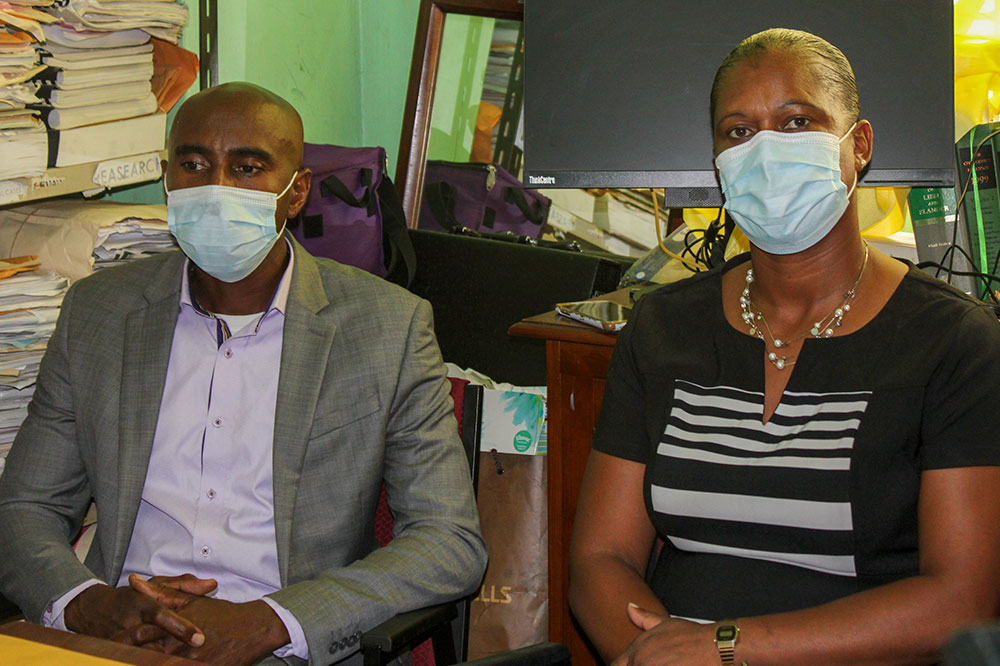 From the Courts
September 17, 2021
Police assault charges against Carly John to be heard next year
Forty-seven-year-old businessman Carly John, the husband of opposition senator Shevern John, has been charged with assaulting police officers and resisting arrest, following an incident that took place between him and the police at last week Thursday's protest in Kingstown.
The Owia/Prospect resident, who remains on station bail, pleaded "not guilty" when he appeared in the Kingstown Magistrate's Court(KMC) on Tuesday, September 14.
He has been charged that on September 9, in Kingstown, he assaulted Rockel Coombs, a police officer of Ottley Hall, causing actual bodily harm. Additionally, that he resisted the arrest of, and assaulted PC700 Verrol Sam, he being a police officer acting in due execution of his duty.
While entering his plea to these charges, the defendant seemed to have had some issues with his throat, which is alleged to be the after-effects of him being held in a chokehold last week Thursday.
His counsel, Kay Bacchus- Baptiste offered him a lozenge that she had in her possession.
Senior Magistrate Rickie Burnett ordered disclosure to the defense by October 19, 2021, while possible trial was set for January 26.
Also associated with the September 9 incident, 35-year-old Georgetown resident, Cherry-Ann Caine, is charged that she obstructed PC700 Verrol Sam, he being a police officer acting in due execution of his duty. Caine who is also on station bail went to court on Tuesday, and entered a 'not guilty' plea to the charge against her.
Bacchus-Baptiste and Israel Bruce, are also representing her.
The prosecution reckoned that they would need three weeks for disclosure to be made to the defense, and therefore disclosure was ordered by October 14. The matter was adjourned to January 24, 2022.