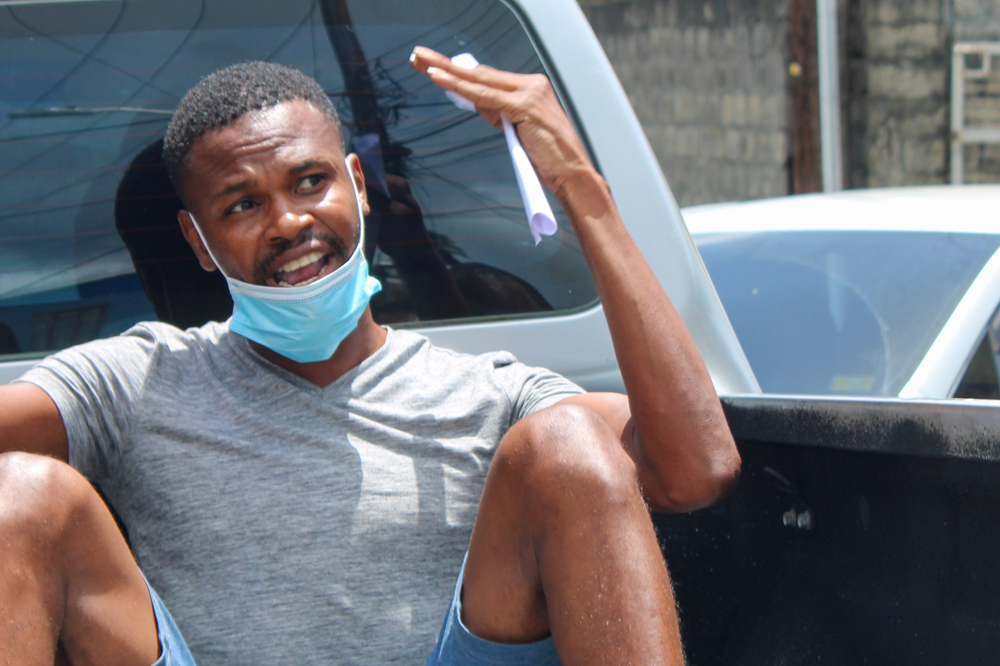 From the Courts
September 10, 2021
Court orders fine and deportation of Nigerian/Canadian who was sent to SVG 'by God Almighty'
A NIGERIAN/CANADIAN who overstayed his welcome from the Passport and Immigration Department has been fined and a removal order made against him.
Adekunle Jaiyeobi Oluwajana expressed to the Serious Offences Court(SOC) on Wednesday, September 8, that the reason why he is in St Vincent and the Grenadines(SVG) is because he's been sent by God Almighty. According to information that he gave to the court, he is married to a Vincentian/ Canadian who he met in Canada, and their wedding took place in Nigeria in 2015.
He told the court he was guilty and not guilty, "the both of them" for the offence of failing to leave SVG before the expiration of his permit.
However, he was advised that it's only one plea he could choose, that he either left before the expiration or that he didn't, as Immigration offences were strict liability. Therefore reasoning would not negate the fact that something was done.
The facts are that on December 16, 2020, the defendant entered the state and was granted six months to stay, until June 15, 2021. On completion of the six month visa, he applied for an extension to his stay, which was denied. He was then given a week until July 23 to leave the state, which he refused to do.
Following this the state made "several efforts" to locate the defendant, which proved to be futile. It wasn't until Sunday, September 5, at 8:10 p.m, that, acting on information received, Sergeant 403 John headed a party of Rapid Response Unit(RRU) officers in search of the defendant. He was met at home, detained and handed over to the authorities.
He did not give a statement.
Crown counsel Kezron Walters made an application for a removal order to be made against the defendant.
Chief Magistrate Rechanne Browne, working with a maximum fine of $2500, considered that Oluwajana had entered a guilty plea at the earliest opportunity and that he has no previous criminal violations. She fined him $600 forthwith, with a default of one week imprisonment, and ordered his removal from the state.