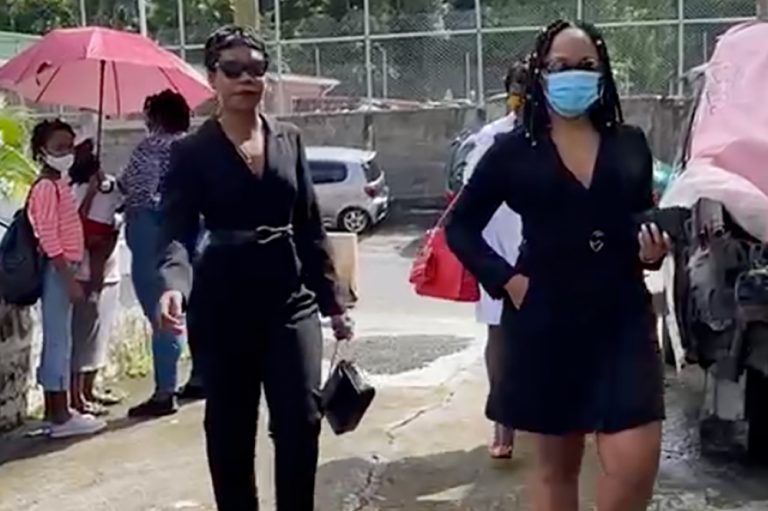 From the Courts
August 31, 2021
Cases against Government senator and Assistant DPP adjourned to November
A NOVEMBER adjournment has been announced in the assault and wounding cases against Senator of the Unity Labour Party( ULP) Ashelle Morgan, and Assistant Director of Public Prosecutions (DPP) Karim Nelson.
Morgan and Nelson, who are both lawyers, appeared for the first time as defendants at the Mesopotamia Magistrate's Court last Friday, August 27. They had previously been arraigned at the Serious Offences Court(SOC) on June 25, and then appeared at the Calliaqua Magistrate's Court on August 17.
Diamond businessman Cornelius John, the alleged victim in these matters, and the subject of their cross complaint in another criminal matter, was also present outside of the court.
However, as in the case against John, which was scheduled at the Biabou Magistrate's Court on August 20, the prosecution, led by the Director of Public Prosecutions(DPP) Sejilla McDowall, signalled that the matters were going to be handled by prosecutors from outside of the country.
For this they needed a clear date, and December was suggested.
However, the point was made that this was too lengthy an adjournment, and instead a November 5 date was agreed upon.
Nelson, who went on leave following the investigations, is charged with the unlawful and malicious wounding of John, in an incident that allegedly occurred on April 13, in Diamond. On the same date and in the same place he is accused of the illegal discharge of a firearm at John.
Morgan, who also ultimately took leave from her public duties as a Senator, will be facing a trial for allegedly assaulting John with intent to commit the offence of wounding.
John is himself charged with causing a breach of the peace by threatening Morgan, allegedly saying to her on April 13 at Diamond, that he had grenades and machine guns and that she should not get in his way, or he will kill her and his wife.
He also had charges of threatening language against his wife, Nicole John, which have since been nullified due to his wife appearing on August 20 and saying she no longer wished to proceed with those matters.
John will return to court on November 12.