Posted on
Farmer convicted for marijuana begs court not to send him to jail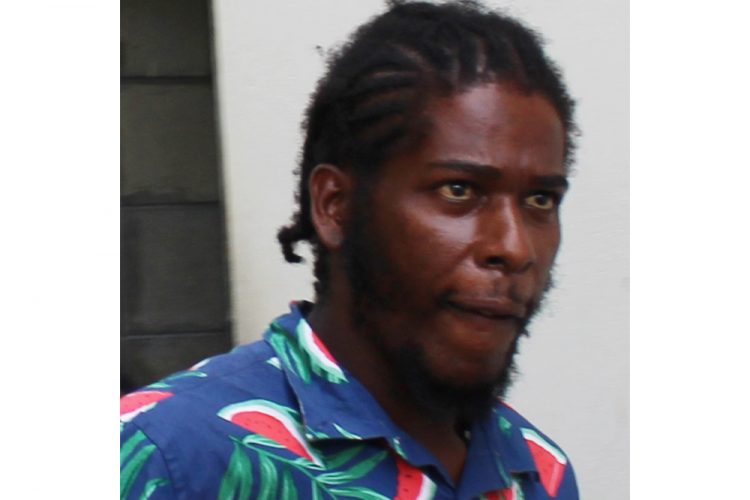 WHILE CONDUCTING investigations into stolen Marijuana plants from Green Lava Labs in Vermont, the police were led to a specific resident of Queensbury.
However, this 30-yearold farmer was not charged with theft but only possession of the controlled drug, and he has denied stealing the medicinal herb.
Simeon Wilson, who appeared in the Serious Offences Court(SOC) last Tuesday, July 20, for possession of 5902grams of Marijuana, insisted that he did not steal their "weed" and that he was a recreational smoker.
This was because, a few moments earlier, the court had heard that on Sunday July 18, the Vermont police were investigating a report of theft of plants from the Lab at Queensbury, and acting on information received, they set out to find Wilson. Upon meeting him, the police took him to his home in Queensbury, where they executed a search warrant. In Wilson's bedroom, the officers found a quantity of marijuana plants resting on a black plastic and brown crocus sack.
"Officer me cut them dey from me backyard outside me house," he told police constable 816 Solomon.
The group moved to his backyard, where the officer noted a single three foot high cannabis plant, which was intact, and without any cut marks. He also noticed that it was a different "grade" to the marijuana plants found inside the house.
Wilson was then taken into custody.
The defendant asked the court not to consider sending him to prison, when he was informed of that option. He asked for a little time, presumably to pay a fine, and commented that he is currently farming in Vermont, and receives money from the USA.
It was noted that he also had a similar conviction on his record, but for a much smaller quantity of the substance.
Ultimately, the court decided that a fine was appropriate in the circumstances. An individual had taken money to the court for Wilson, and he was able to pay the $300 portion of the fine forthwith, thereby avoiding the two week imprisonment default.
However, he must pay the balance of $4360 by October 13, or serve one year in prison.