Posted on
Edinboro resident back behind bars in under one month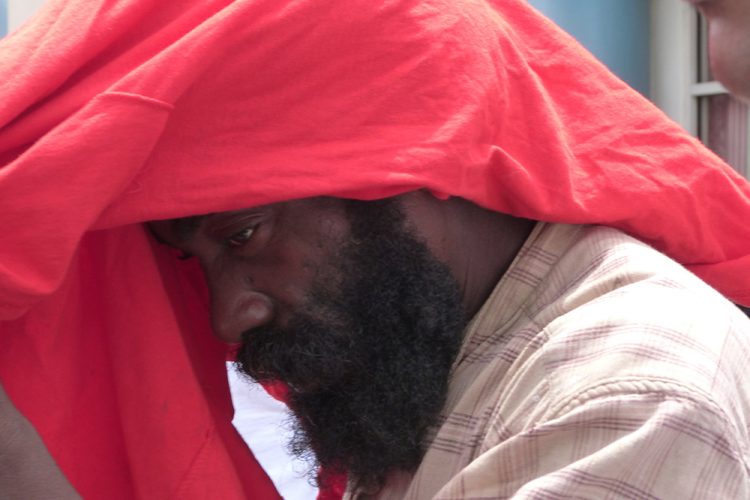 LESS THAN A week after he was released from prison, one Edinboro resident returned to a prison compound with the intention of covertly passing on cannabis, tobacco, cellphones etc.
However, after being caught in the act, Alwyn Westfield's freedom was cut short, and his actions have earned him more prison time.
Last Tuesday, July 20, at the Serious Offences Court(SOC), the Edinboro resident's fate was in the hands of Chief Magistrate Rechanne Browne. On this day she was slated to sentence him for the June 27 crimes of attempting to introduce items into the Belle Isle Correctional Facility; and the possession of 453g of cannabis to which he had admitted his guilt on Friday, July 16.
According to the facts the prosecution revealed to the judicial officer that on the Sunday in question, Corporal 723 Williams and Police Constable 792 Keil were on duty at the Belle Isle Correctional Facility. While PC Keil was in the dormitory, he heard the voice of someone who seemed to be talking on the phone with someone outside. When the constable looked outside he saw someone in a green shirt walking along the building.
Immediately suspicious, Keil alerted the Corporal while he dashed outside and along the side of the building. He met Westfield with a black plastic bag in his hand standing next to the external sink. The officer instructed the greenclad figure, "Police! don't move!" as he ran onto the scene, closely followed by the Corporal.
Questioned as to what he was doing on the prison compound, Westfield admitted "Them man tell me leave this yah at the sheep pen."
Inside the building, the now arrested Westfield was present as the officers checked the bag he was carrying. Four bags of Tobacco, 12 packs of cigarettes, 12 packs of wrapping paper, one lighter, two packs of hemp, earphones,two phone chargers, two cellular phones, and five packages of green plantlike material resembling marijuana were discovered inside.
When shown the items the defendant, commented, "Thank God nah plenty weed."
In calculating, the magistrate reduced a six month sentence by one-third because of Westfield's guilty plea. Although the defendant did not admit his guilt at the first opportunity available, he did so at the very next court appearance, and as such he was still afforded the full discount.
The Chief Magistrate noted that the aggravating factors included that the defendant had been recently released from prison, and had recent convictions.
Westfield had already spent 22 days on remand (in custody) at the time of the sentencing, and this will be subtracted from the final sentence of four months.
On the matter of possession of the controlled drug, that is- cannabis, one month imprisonment was ordered, as well as a destruction order for the drug. Since the offences stem from the same incident, they are to run concurrently. Therefore, Will spend four months behind bars for the offences.