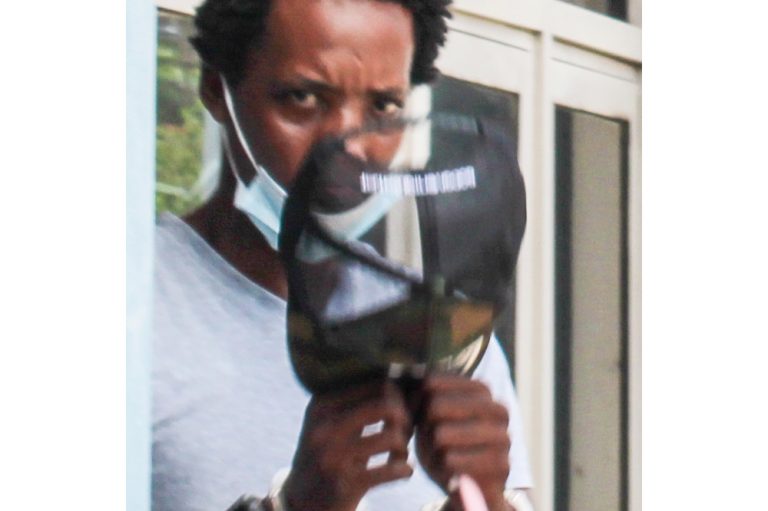 From the Courts
July 23, 2021
Man who broke hospital door slapped with a fine
The glass pane of a door at the Milton Cato Memorial Hospital (MCMH) was broken by the actions of an aggressive patient last Sunday.
Twenty-eight-year-old Zimroy Joseph, a watchman who resides at Sion Hill appeared at the Serious Offences Court(SOC) on Monday, July 19 with the back of his right ankle sporting stitches.
His appearance followed a report concerning damage to property belonging to the Government of St Vincent and the Grenadines having been made to the police by one Dr Seth Isaacs, who is stationed at the Accident and Emergency Department at the hospital.
Corporal Atnel Ash read the facts of the incident for Chief Magistrate Rechanne Browne which had been prepared by the investigator to allow her to make a determination as to a fitting sentence. Investigations revealed that at 7:30am on Sunday, July 18, Dr Isaacs was on duty at the hospital, when he observed Joseph being brought into the hospital by two other men. Isaacs asked another doctor to assist Joseph while he was in the waiting area. After conducting an assessment of the 28-year-old's ankle, the female doctor told him to hold on. The patient then became angry and started cursing loudly. Leaving the waiting area, he journeyed to the emergency entrance and began pounding on the door with his hands. This caused the glass section of the wood and glass door to break.
These actions were followed by a report to the police and the Criminal Investigations Department(CID) responded. They took Joseph into custody, and when interviewed he offered a statement in writing admitting to the offence.
The monetary value of the damage that he caused is estimated at $176.65.
It was noted by the magistrate that because Joseph admitted his guilt at the first opportunity, this will go to his credit, but what "will not go in your favour is that you have a history of this sort of behaviour."
His criminal record showed damage to property and assault bodily harm offences, she mentioned.
"You have to cut it out," the magistrate told him.
"This is ridiculous" she said, "The offences committed here show disrespect to property and persons."
"You're being attended to at a hospital. The job of a doctor is not easy, there must be frustration, persons are sick, persons are dying, they're seeing this every hour, every minute, and you're coming in there, you have been attended to and asked to hold on…" she revised, noting that his actions were "totally uncalled for".
"You have to control your temper," she also told him.
He was ordered to pay compensation, the cost of the broken door, forthwith defaulting which he would be incarcerated for two weeks.
Additionally, Joseph was slapped with a $600 fine to be paid forthwith, or he would spend one month in prison.
"You have to learn to behave yourself," the magistrate commented, "…this is wholly unnecessary."