Posted on
Court fines woman who breached quarantine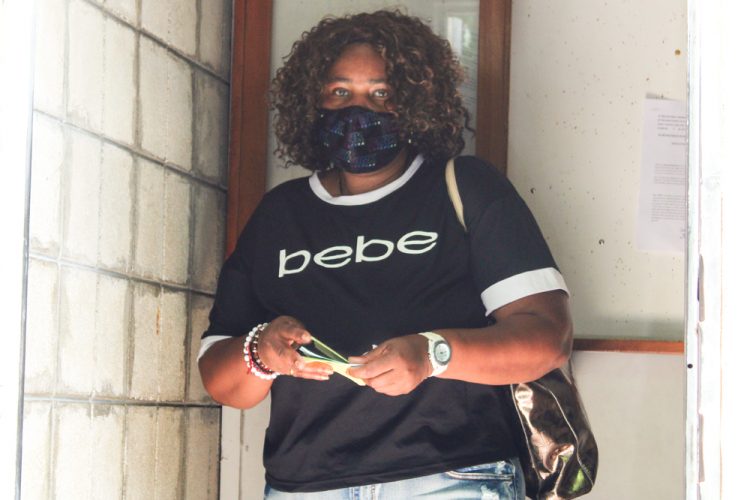 After breaching quarantine at a hotel in Kingstown, a woman was revealed to have made her way to a relative's home in Paget Farm, Bequia.
While interacting with Chief Magistrate Rechanne Browne at the Serious Offences Court (SOC) on Monday, July 19, Monica Thomas, a 47-year-old American/Vincentian domestic, explained that she felt frustrated. Although she seemed to elaborate, some of her speech wasn't very audible to the seating area of the court.
"There are several places that are available and designated as quarantine facilities," the magistrate told her.
"You can't do those things," she added, "Could you imagine if you were positive?"
Thomas indicated that she wore a mask, but the magistrate reminded her that there is mingling and socialisation among the public.
"And you're coming from an extremely high-risk jurisdiction, that is the issue," the judicial officer said.
Although Thomas said she never broke any rules, the magistrate pointed out "except this one", and that it was a serious rule to break.
Thomas arrived in this country on July 3, on American Airlines flight 1427. On arrival she was served with an order from the Chief Medical Officer for compulsory quarantine. She was booked at the Cobblestone Inn in Kingstown to spend her 14 days, and she checked in at the establishment. However, on Saturday, July 10, at about 9:30am, Thomas checked out of the hotel without being cleared by the CMO or any other health official and left the premises. From there, she made her way to a relative's home in Paget Farm, Bequia.
Public Health nurse Sister Simmons in charge of the Covid19 situation in that area, sought out the defendant, and informed her that what she did was wrong. She took Thomas to the Bequia Paradise Hotel to complete the quarantine period. When cleared and released from her quarantine on July 16, Thomas was taken into custody and told that a report had been made against her.
She had no antecedents.
The magistrate stood down the matter for a while. When she called Thomas back to the dock, she said that the offence was a ticketable one, and therefore ordered that she pays the amount that she would be liable to pay on a ticket, which is $750. This was to be done forthwith, with a default of one month imprisonment.
She made the payment and was able to walk out of the court shortly afterwards.