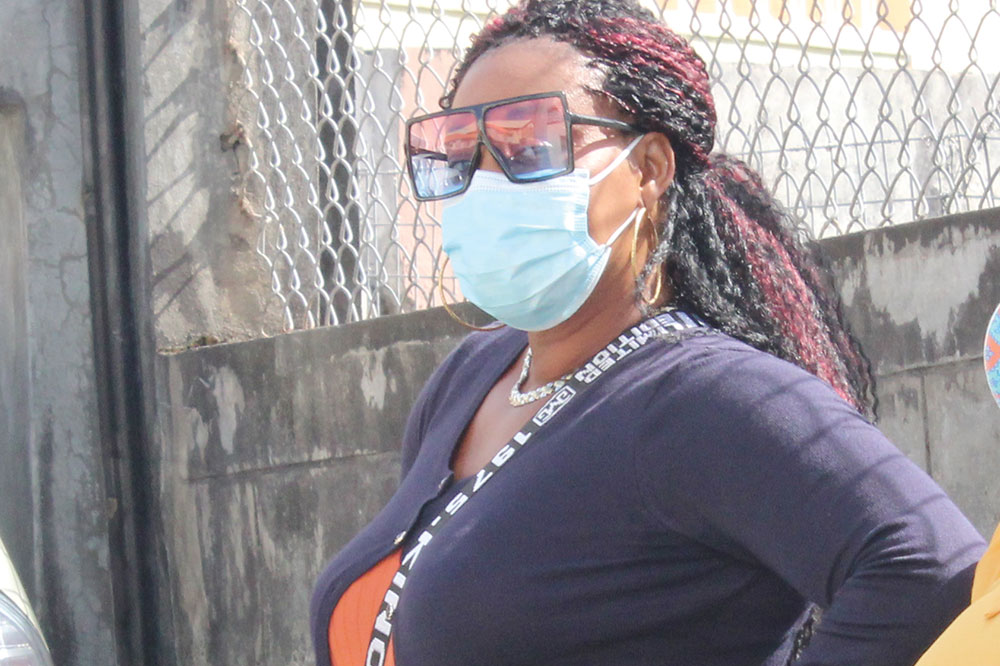 From the Courts
July 16, 2021
Woman accused of blocking traffic during protest pleads not guilty
A WOMAN who was said to be protesting on the picket line in Kingstown before she allegedly wilfully obstructed the traffic and failed to remove the vehicle she was driving when asked by a police officer to do so, has been slapped with six traffic charges.
On July 14, Koreen Ballantyne of Mt Greenan/ Georgetown appeared at the Serious Offences Court(SOC), where traffic court is usually held on Wednesdays.
It was put to her that on Tuesday, July 6, at Hillsboro Street Kingstown, being the driver of motor vehicle PD 962 did wilfully allow the said vehicle to stand on such a road so as to cause unnecessary obstruction to the free flow of traffic.
Further, that she failed to remove the said vehicle when requested to do so by a police officer in uniform when it was placed in such a position so as to cause obstruction to the free flow of traffic; and that she stopped the said vehicle on a road so as to cause inconvenience to the public in exercise of common right.
Additionally, she is also said, on the same date and place, to have driven the vehicle she was in, without being the holder of a driving permit, and using the vehicle without there being in force a policy of insurance in respect of third party risk in respect of the said vehicle. Finally, she is charged that she, being the driver of the motor vehicle, did play a musical instrument in the said vehicle in a public place without the written permission of the Commissioner of Police.
Having pleaded "Not Guilty" Ballantyne will appear in court for trial on August 11, 2021.