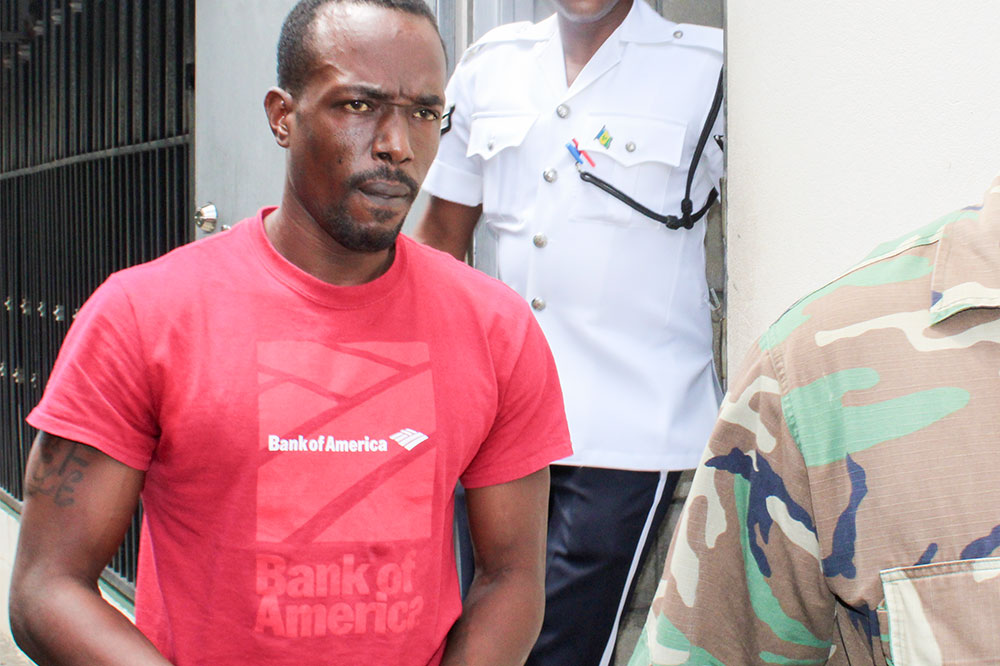 From the Courts
July 9, 2021
Glen resident charged in murder of fellow villager
A 20-YEAR-OLD Glen resident was shot twice in the head on June 29, and in the wake of this killing, the police have arrested and charged another Glen resident.
Thirty-four-year-old Lejah Alexander was taken to the Serious Offences Court (SOC) by officers from the Calliaqua police station on Monday, July 5, after having been charged for murder on July 3.
This was less than a week after preliminary investigations revealed that labourer, Raheem Durham was approached by an assailant along the Glen public road on the fateful Tuesday.
The assailant is said to have shot Durham twice in the head, following which the 20-year-old was rushed to the Milton Cato Memorial Hospital (MCMH), where he was pronounced dead.
The charge against Alexander reads that he, on June 29, in Glen, with malice aforethought, caused the death of Raheem Durham of Glen by an unlawful act. Investigations will continue, and preparations made for the start of a preliminary inquiry looking into the evidence of the state against Alexander. This inquiry is slated to begin on September 30.
In the meantime, Alexander is remanded into custody because bail is not open to him for this alleged offence.