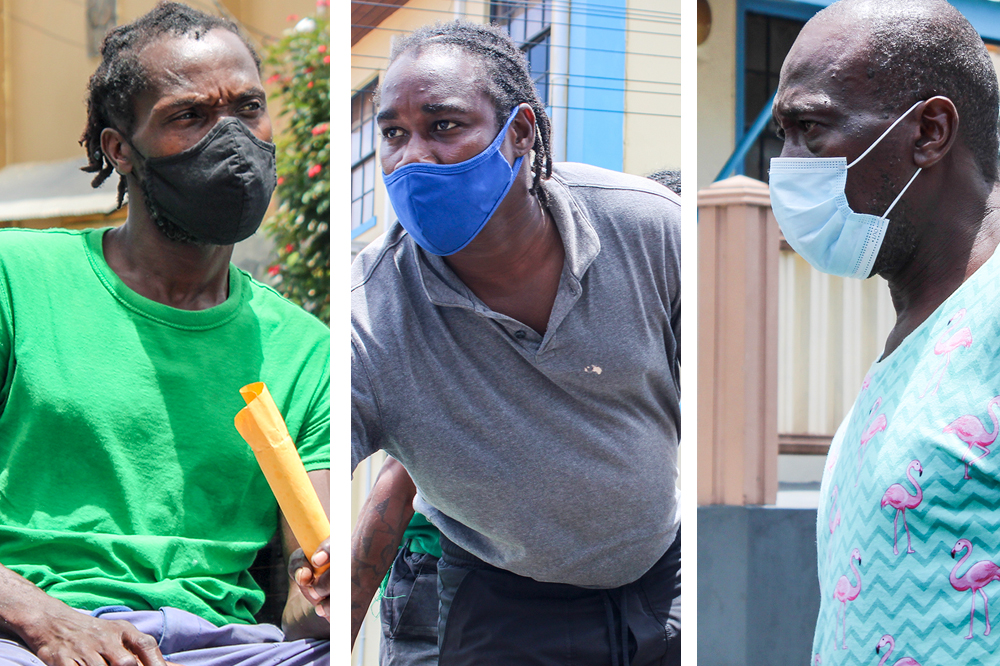 From the Courts
June 11, 2021
Two men remanded, two granted bail in Bequia marijuana case
Two Fitz Hughes residents allegedly caught in Bequia with 166 pounds of Marijuana have been granted bail, but two Grenadians with no ties to the country have been remanded into custody.
The prosecution at the Kingstown Magistrate's Court (KMC) on Tuesday, May 25, objected to bail for Grenadians Mickel Milkson, 38 years and Devon Williams, 41 years, who are charged that they did on May 21, in Bequia, have 75,350g of the controlled drug cannabis, in their possession, with the intent to supply it to another.
Additional charges flowing out of the same incident are that they had the drug in their possession for the purpose of drug trafficking, and that they did intend to export it.
Joining the Grenadians on these charges are Vincentian farmers Dwayne Richards, 38 years, and Bertram Simmons, 53 years.
While Milkson entered a guilty plea to one charge, the prosecution noted last week that they were going ahead with all charges at that stage.
They objected to bail for Grenadians Williams and Milkson, who it is alleged were preparing to leave on a boat belonging to Williams and were without travel documents.
No objection was made as it relates to Richards and Simmons, but sufficiency of surety and reporting conditions asked to be attached.
In the end bail was set at $30,000 with one surety, and the men will have to report to the Rose Hall police station every Monday. They also had to surrender their travel documents and stop notices were issued.
The matter was adjourned and transferred to the Serious Offences Court (SOC) which was not sitting on May 25, but usually handles drug related matters. It was called on Wednesday, June 2, where the lawyer for the defendants, Grant Connell, was present.
The matter is expected to be heard on June 21.