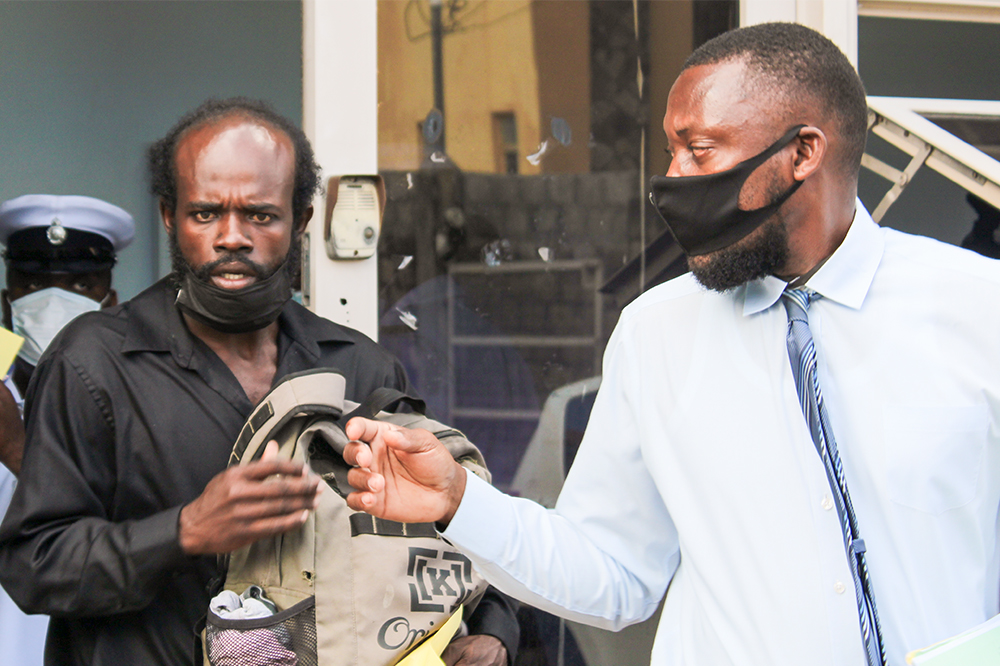 From the Courts
June 4, 2021
Brother granted bail in Lauders killing matter
Bail in the sum of $20,000 has been granted to the Lauders resident accused of the manslaughter of his younger brother.  
 Timmy 'Bambi' Williams, a 38-year-old bus conductor, was escorted in police custody to the Kingstown Magistrate's Court (KMC) on Tuesday, June 1.  
 There he was charged that on May 27, in Lauders, by an unlawful act, he caused the death of Larry 'Divey' Williams, a 36-year-old farmer of Lauders. He is not required to enter a plea at this stage, but the magistrate's court will be examining the evidence against him before determining whether the matter moves up to the High Court for trial.
 
 Prosecutor Sergeant Renrick Cato did not object to bail for the accused, but asked that he provided sufficient surety.
He also requested that Timmy's travel documents be surrendered, stop notices issued, and reporting conditions to the Biabou police station be fixed.  
 A man presented himself to the court as wanting to stand as surety for the accused, and he was accepted by Senior Magistrate Rickie Burnett. Therefore, the accused man was granted freedom in the meantime, with twice weekly reporting to the police.  
 The matter was transferred to the Serious Offences Court (SOC) for Wednesday, June 2, so that a date would be set for the beginning of the preliminary inquiry. Timmy returned to the court then, and was given a June 28 date for return.
 
 The alleged circumstances surrounding this incident are said to be that the two brothers live in different sections of the same property. On the night of Wednesday May 26, Larry apparently threw stones at the house, and was arguing. The younger brother reportedly ended up chopping his older brother on the shoulder and foot, and his brother, in return, allegedly chopped him on his head and hand.  
 While Timmy seemingly sought medical attention, Larry did not. The younger brother was found dead the following day, May 27.