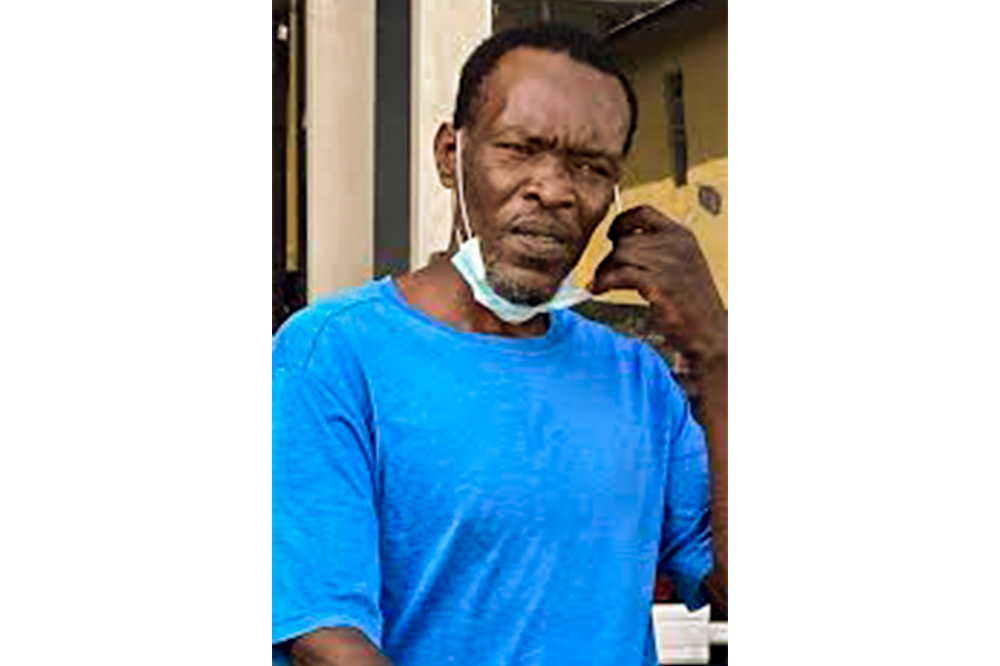 From the Courts
June 1, 2021
Court orders goat thief to pay compensation
A 46-YEAR-OLD man who stole six goats, and later walked three of them to the butcher stall, will have to pay $3350 in compensation/ fine or spend nine months in prison.
On May 15 in Grieggs, Keith Wilson stole one black ram goat, two white ram goats, two brown ewe goats and one white ewe goat, together valued at $2350, the property of their caretaker, Ralford Ranger of Richland Park.
Ranger had reported these animals missing from his property in Grieggs, and on Sunday May 16, the police received a report that Wilson was seen walking with six goats in the Grieggs/Lauders area. The police went in search of him and the goats, and their search led them to a butcher stall. There they were informed that Wilson had brought three goats to the stall and walked away with the other three. The meat from the butchered animals was taken into custody, as was Wilson.
Wilson then told the police "Officer me tek the goat them because somebody tek mines", and he offered to show them where the three live goats were tied. However, on arrival at the area where they were supposedly tied, there was no sign of them. Upon seeing no sign of them, Wilson stated that someone must have stolen the goats from where he had tied them.
"I know what me do was wrong, me go explain everything to the magistrate," he apparently also told the police.
The defendant told the court that he does construction work, and grows dasheen, eddoes and other crops. His story was that he also raises animals, including three pigs which remain behind; as well as a ram and ewe which had been stolen from him.
Hold on, one ram and one ewe," Senior Magistrate Rickie Burnett questioned while addressing the defendant at the Kingstown Magistrate's Court, "two animals were stolen from you, where are you going with six?"
Wilson said he was wrong.
"…And the three that were killed by you, you knew they were not yours," Burnett commented.
"Yes please your honour," Wilson replied.
"Right. So what you did, you knew fully well what you were doing. Because the three that you killed, you knew from day one that they were not yours," the magistrate noted.
"…Sending him to prison is the easiest thing for me to do, I don't have to even think twice about doing that. But at the
end of the day, these farmers are without their animals," the judicial officer also commented in his assessments.
He had gleaned from his questioning of the defendant how much the pigs were likely to fetch if Wilson should sell them, how much funds he had in the bank, and what his employment was. This was a 'means' test, in terms of determining whether the defendant was able to compensate or pay a fine.
Prosecutor Sergeant Renrick Cato weighed in on the matter, noting that he found it strange that within a 45-minute period, the goats that had been tied disappeared.
Further, he pointed out the situation with livestock since the eruptions at La Soufrière. "Here comes this defendant walking in the streets with six goats!" like they belong to him, "…And straight to the butcher stall!", Cato commented.
The defendant also asked for time to pay any penalties.
This caused the Senior Magistrate to comment that the owner is without their animal and, "… They must sit down and wait."
"…The other side to that is that you go to prison and the farmers who are no longer in possession of their six animals, what will they get?" the magistrate asked.
As the first part of the sentence, Wilson must pay compensation of $2350 by August 31, or spend six months incarcerated.
Additionally, "To show how the court feels about this matter", a $1000 fine was imposed, also to be paid by August 31, or Wilson will spend nine months behind bars.
If he defaults on payment, the terms of imprisonment will run at the same time.