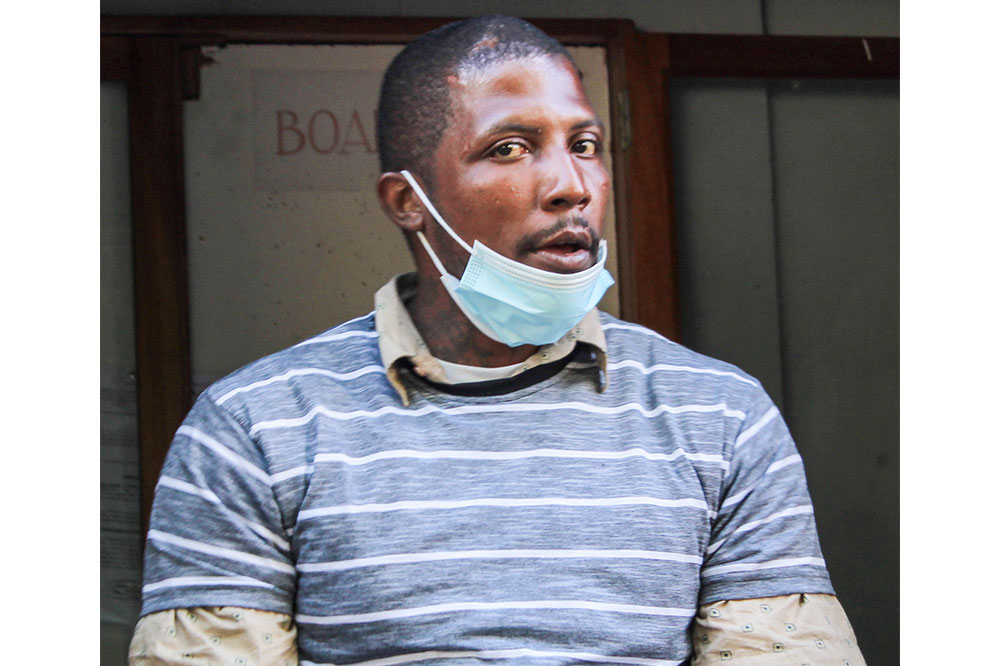 From the Courts
May 18, 2021
Man jailed for one year for smashing an ATM
A MAN who used a stone to smash a $158, 623.94 Automated Teller Machine (ATM) belonging to the Republic Bank, has been sentenced to one year imprisonment.
However, having spent months on remand already, Keon Quammie has less than half of this time remaining.
The Enhams resident, who has a history of psychiatric issues, was caught on camera on the night of September 22, 2020, at the Republic Bank's Halifax Branch, damaging the machinery.
His attempt at tampering with the ATM was prolonged, and when he didn't succeed the first time, he left the area and returned with a hefty stone. Quammie threw this repeatedly while appearing to keep a watch out, and until he had dealt some damage. However, reaching into the screen area did not give him anything save for an injured hand.
Seemingly deciding to give up, Quammie left the area, using his shirt to give one brief wipe of the keypad. However, the police noticed blood on the scene and this caused them to look into persons who had sought treatment at the hospital. The defendant was later met with a bandage on his hand.
Although Quammie's trial at the Serious Offences Court(SOC) came to an end on April 26, sentencing was adjourned pending certain information. Sentence was handed down yesterday, May 17.