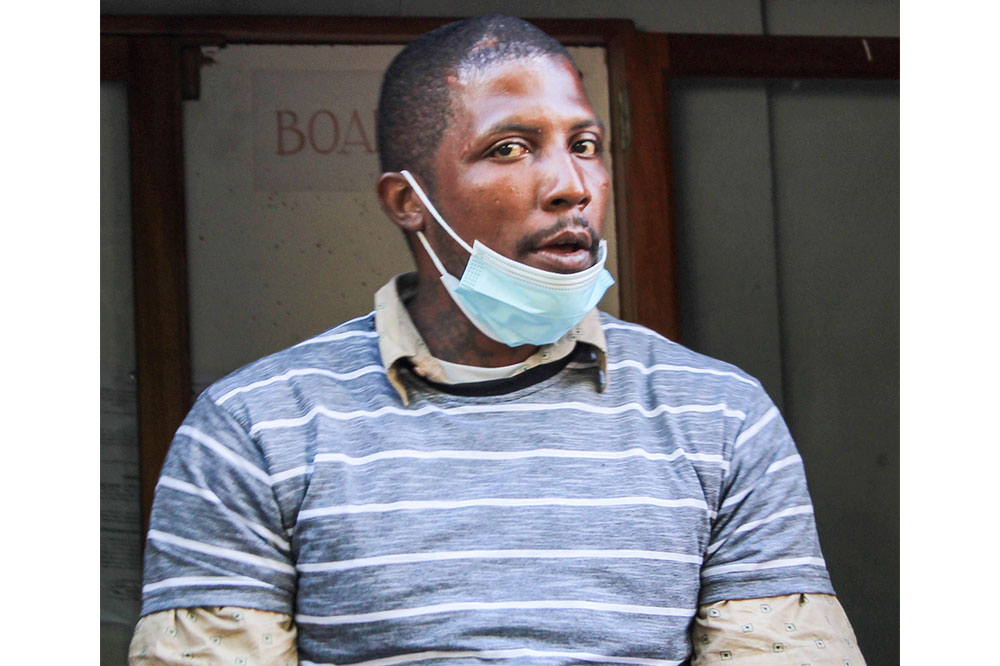 From the Courts
May 11, 2021
Enhams resident found guilty of smashing ATM
An Enhams resident has been found guilty of smashing with a stone, an Automated Teller Machine (ATM) belonging to the Republic Bank.
The trial looking into whether Keon Quammie, on September 22, 2020, at Halifax Street, Kingstown, without lawful excuse damaged the ATM, valued at EC$158,623.94, came to a close at the Serious Offences Court (SOC) on April 26.  
Video footage of the night-time incident was attained by the police, and shown.  
The defendant is seen on different cameras entering the area with no mask or disguise on. He attempts to tamper with the screen, appearing to want to break it and get his hand behind. This goes on for a few minutes. He leaves, and returns with a big stone, which he throws repeatedly at the ATM machine. He does so at least 10 times, while looking outside from time to time.  
Eventually, he reaches into the screen area after pieces fall off the machine. He seems to be searching for something. At some point he examines his hand as if he had hurt it.  
In the end, unsuccessful, he takes off his shirt, gives the keyboard of the machine a courtesy wipe, and exits.  
Since the police noticed blood on the floor when they responded to the report of damage to the bank's property, checks were made into patients that had injured their hands and sought treatment at the hospital. Quammie was met by the police with a bandage on his hand.  
The defendant gave evidence that he is from Calliaqua but is living at Enhams. He claimed that he tried his best to get his money but the bank was denying him. In cross examination by the prosecution, Crown Counsel Maria Jackson-Richards, Quammie admitted that he saw himself entering the ATM area in the CCTV footage shown. But he said when he's in a mood, sometimes he can't recognize what he's doing.   
The defendant has a history of psychiatric issues, and was taken for a mental health evaluation before this trial.  
After finding Quammie guilty of the crime, the matter was adjourned for sentencing.