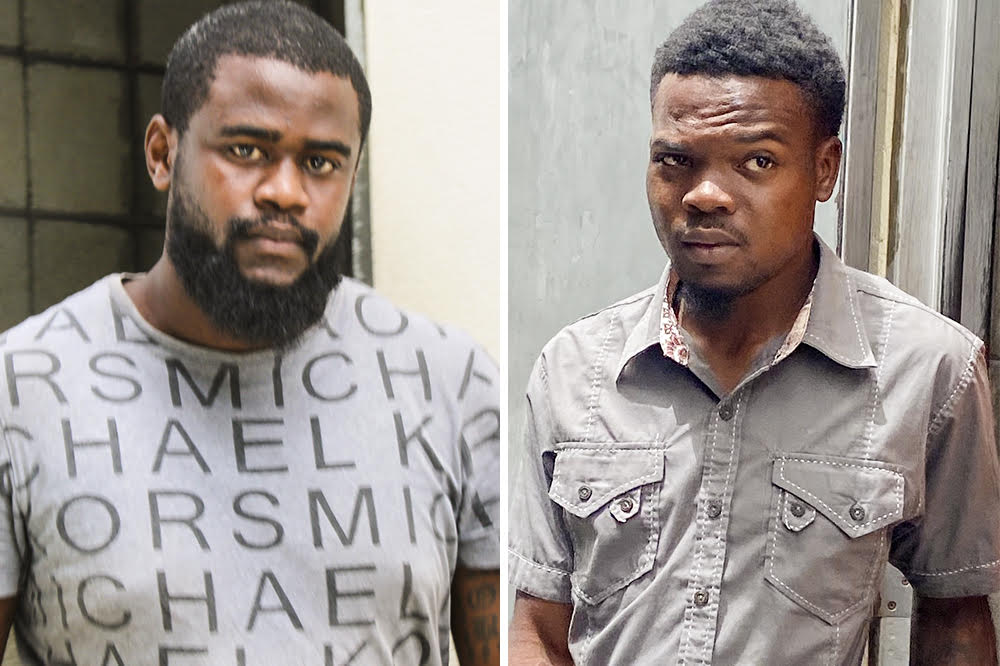 From the Courts
January 8, 2021
Men discharged because of 'half baked' case files
Two Layou men have been discharged for multiple armed robberies because of case files not being fully prepared six months after the charges were laid.
Oranson Garraway, one of the discharged men is currently serving a four year, four month term in prison after being sentenced at the Serious Offences Court(SOC) for unlawful assault, and possession of an illegal firearm and ammunition.
The then-21-year-old gained his first criminal conviction in June 2020. He used Facebook, Vincy: Buy, Sell and Trade, to lure Ronique Toussaint of Mesopotamia to Layou, to purchase a Yamaha dirt motorcycle from a 'woman'.
On the afternoon of June 17, 2020, Garraway, posing as the son of this 'woman', arranged a meeting place, and shortly afterwards pulled a homemade firearm on Toussaint and his friend. Toussaint ran to the Rapid Response Unit (RRU) base, and a team of officers in a private vehicle came upon Garraway, searched him, and found the firearm.
Following this sentence, Garraway was further charged in relation to multiple incidents.
He was accused that on March 10, at Layou, he robbed Kenniel Neptune of Richland Park of a Samsung s10 worth $3000.
Joining him on two charges was Raunel Mapp of Layou. Mapp and Garraway had allegedly robbed one Mario Baptiste of Campden Park of a Samsung Galaxy s6 cellular phone, and wallet on May 2, 2020. These items valued $750.
Mapp and Garraway were also charged for, on the same date and in the same place, robbing Delanto Lewis of Campden Park of a BLU studio 5.5 cellular phone worth $300.
Nevertheless, on Monday, January 4, 2021 at the Serious Offences Court, both men were discharged of all these offences.
The prosecution, reporting to Chief Magistrate Rechanne Browne, explained that there were two "half-baked" case files.
One of the two constables responsible for investigating the charges was called to the stand. He said that he had family issues.
Browne discharged the accused, scolding the police to "do your work". She told them that when they have files that they need to process them as expeditiously as possible.
Senior Prosecutor Adolphus Delplesche wanted to know where the higher-ranking officers were, to guide the two police constables. He stressed that the seniors have to provide leadership from the front.
The chief magistrate expressed her agreement with this.
While Mapp is off the hook, Garraway still has matters in the system. He is charged alongside Juran Alex Williams, an electrical assistant of Barrouallie, with two armed robberies that occurred on May 25, 2020.
According to police investigations, the two accused men allegedly robbed a 32-year-old Self Employed man of Belair of his Samsung Galaxy J3 cellular phone and $300 in cash. They were said to have a gun in their possession in order to commit this offence.
Additionally, they are charged with the armed robbery of a 23-year-old unemployed man of Belair of a quantity of personal items valued $800.